You can retune your device to make sure your channels are up to date. You may retune your device by "re-scanning" for channels.

To re-scan for channels, please see the following steps:
Navigate to the "Settings" avenue

Under the "General" section select "TV Channels"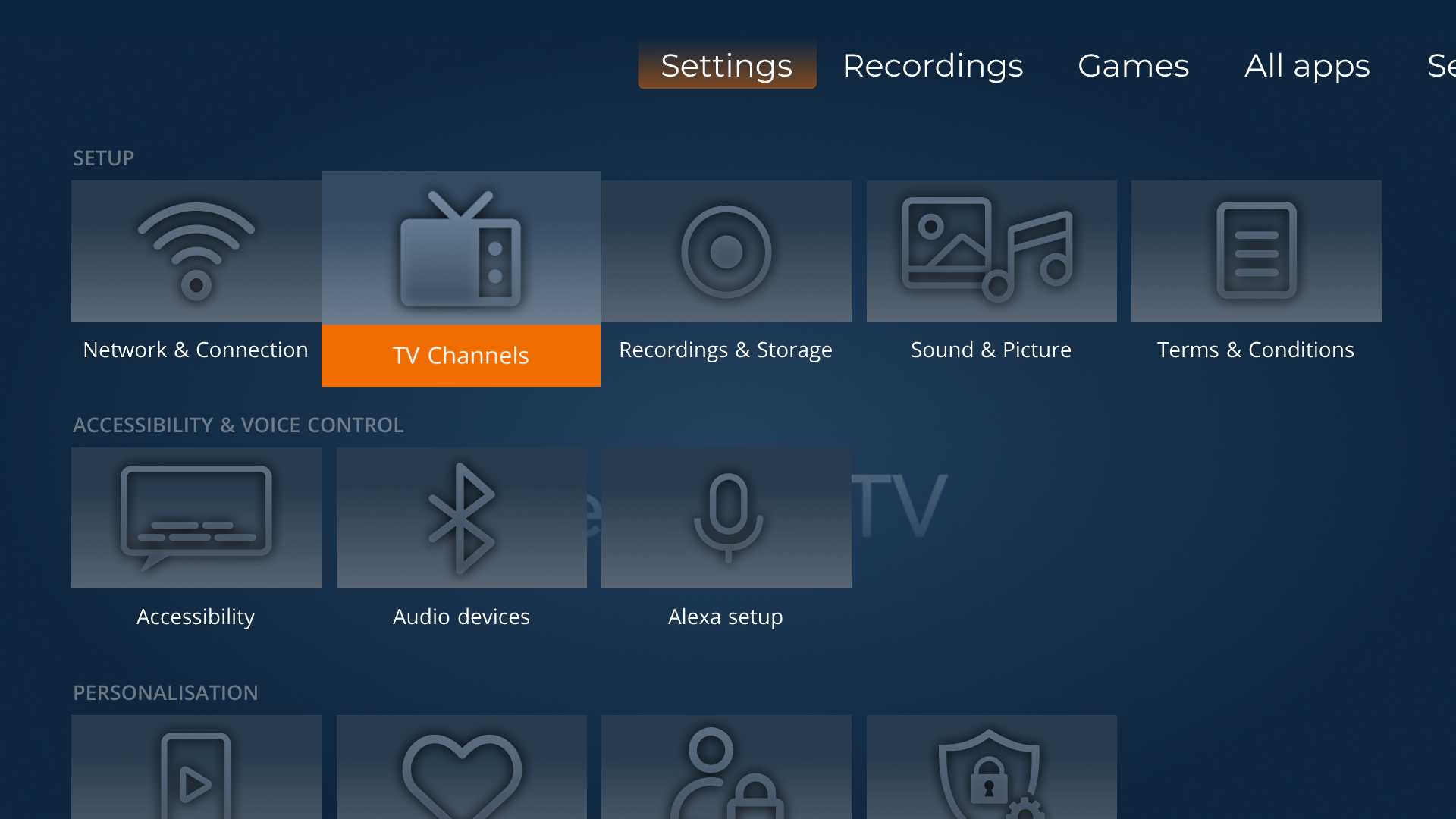 3. Select "Re-scan". This will update the search for channels available through an aerial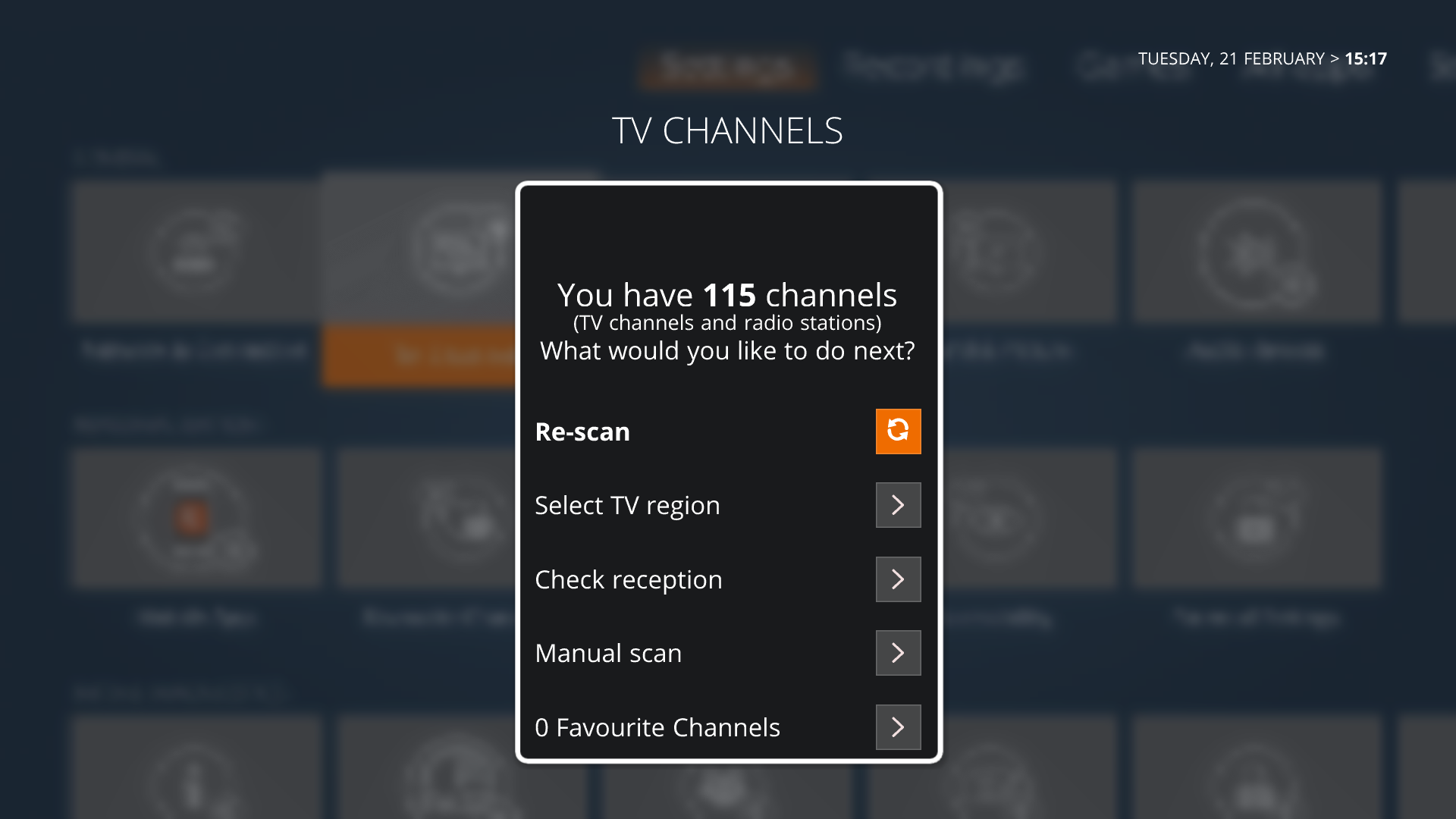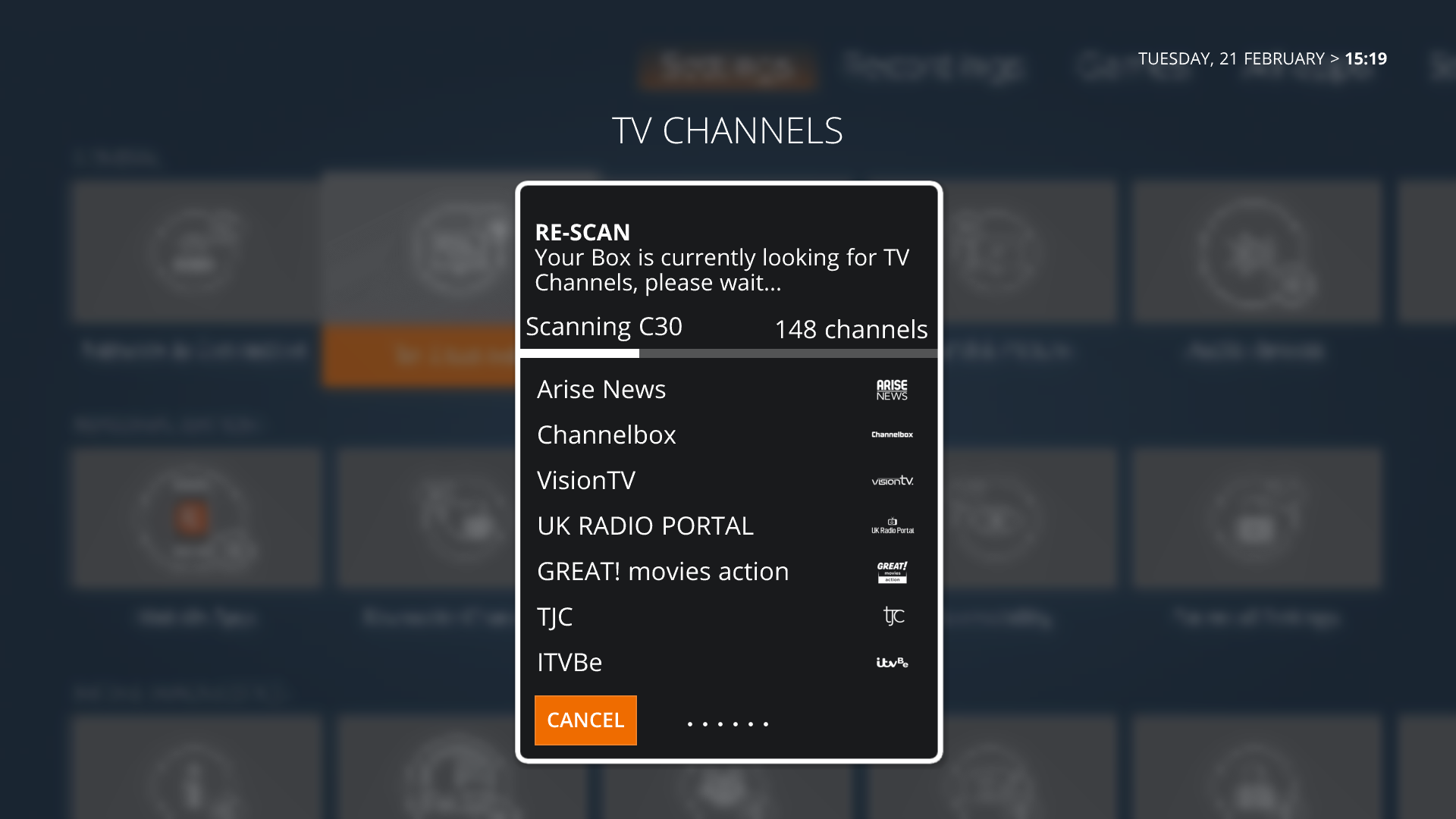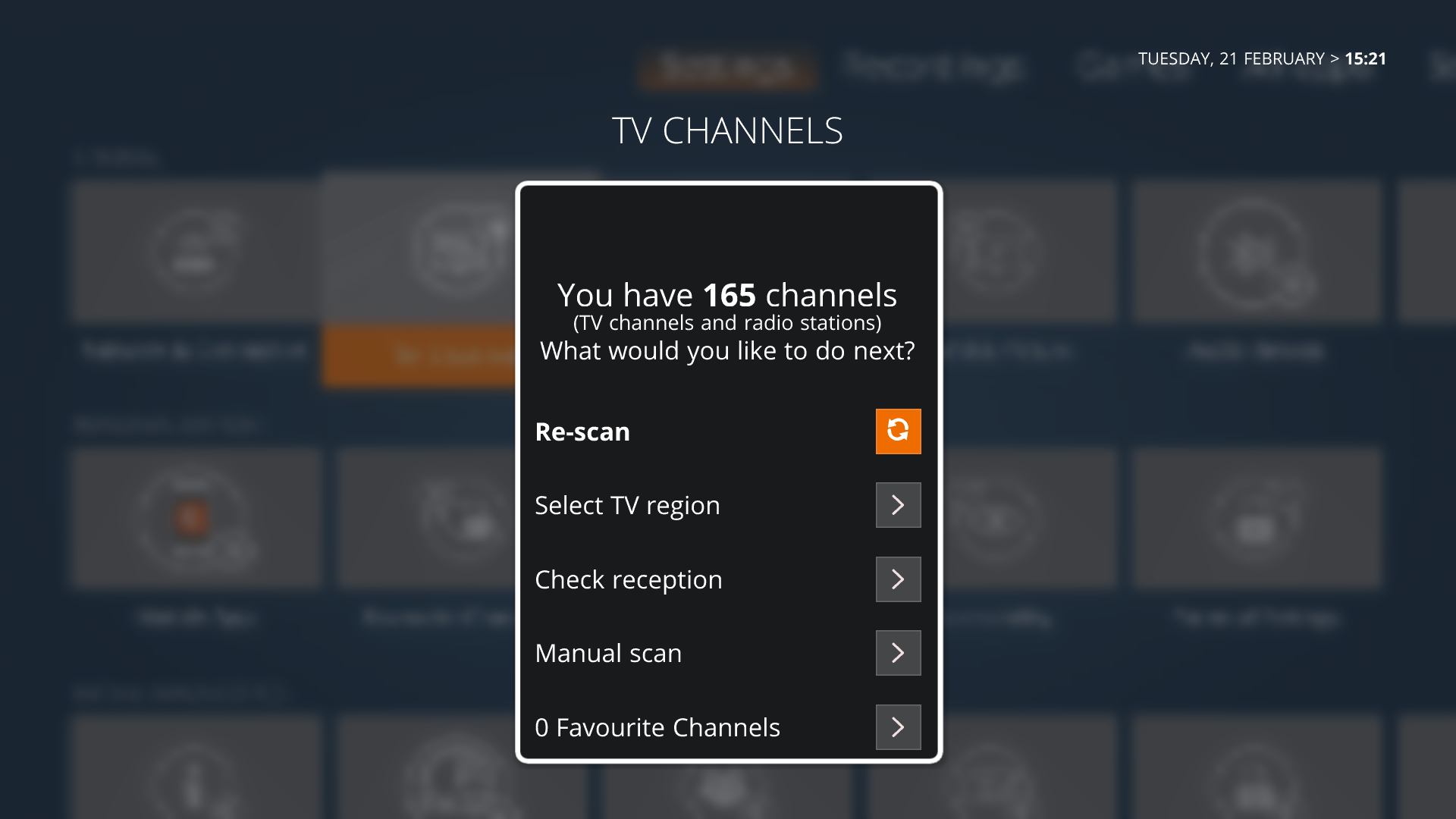 Please Note
If you are still missing channels, make sure you have your aerial connected to your device.

When rescanning, some channels might be missed out due to poor aerial reception. There are various reasons on why the reception is poor, for example high pressure density due to hot weather, an issue with the aerial cable or there was an issue with a nearby transmitter, etc. You can check for such issues on the following page: Updates and alerts | Freeview.
If you are using an indoor aerial, you might want to consider getting an outdoor aerial or use one of our recommended aerials.

If you would like to install an outdoor aerial, get in touch with either the Confederation of Aerial Industries (CAI) or Get Me Digital.

You can find an approved CAI installer at www.getmeviewing.org.uk or find a digital professional at www.getmedigital.com. A local installer will understand the circumstances and local geography in your area and will suggest the best option for you.