Pair your Bluetooth headset to your Netgem TV device and keep the house quiet! Or connect your speakers to enhance your sound experience.
To activate this feature, follow these simple steps:
1. Turn on your Netgem TV device
2. Navigate to Settings > Audio Devices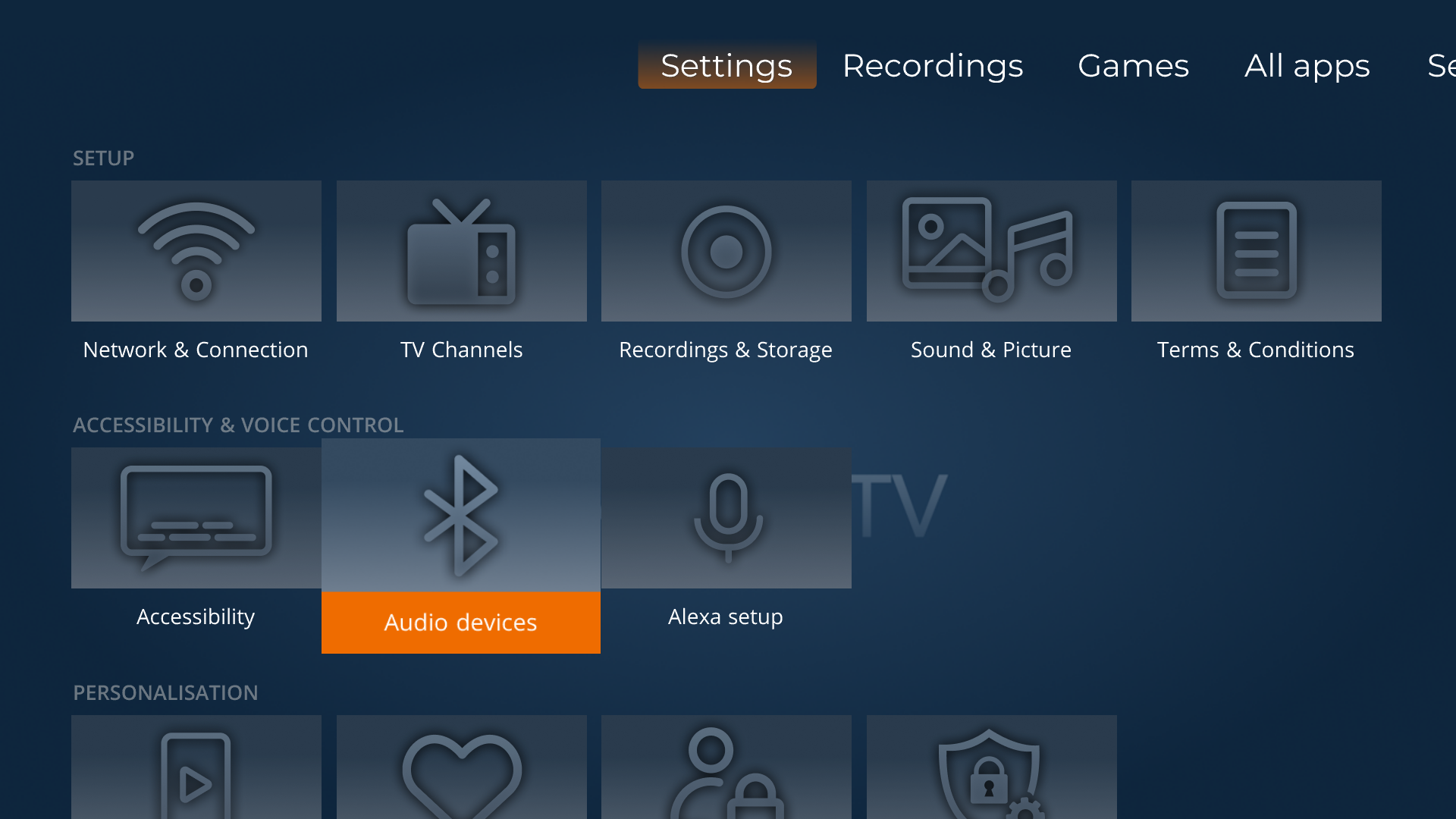 3. Discover your Bluetooth speaker or headset from the menu by selecting "Add device".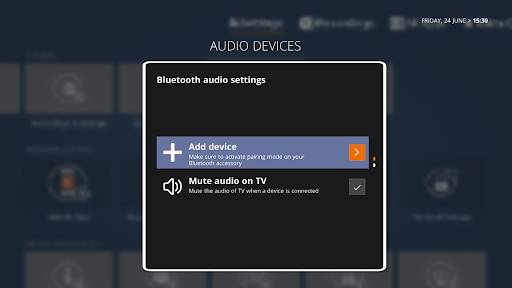 4. Once your device is discovered, select it by pressing OK on your remote to pair it with your box.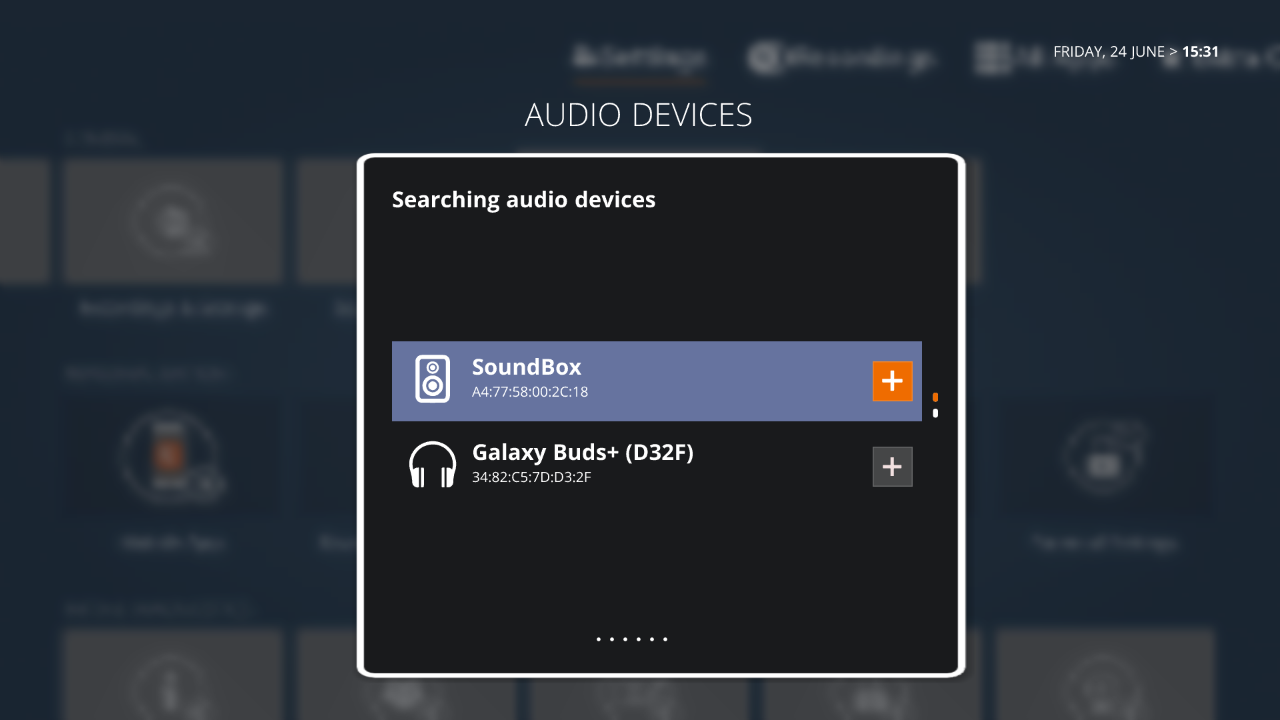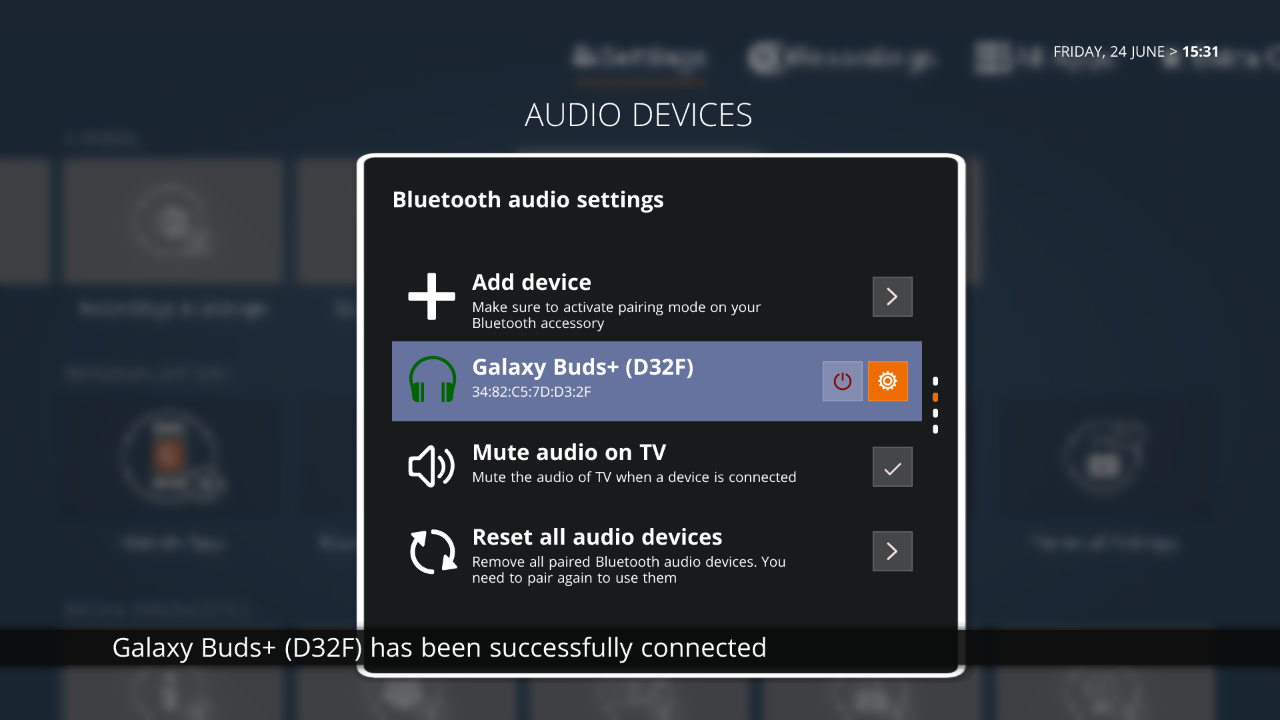 Please note the following:
As soon as you connect a Bluetooth device, your box's volume will mute automatically, switching the sound output to only the Bluetooth device. However, your box's volume can be increased again using the remote control, so sound is heard from both your box and Bluetooth device.
There are some limitations to this feature that you should be aware of. To see the full list, please visit the relevant FAQ article here.