Setting up your Netgem TV device for recording has never been easier! Please ensure that you have a USB stick with storage capacity between 32GB-1TB. Also, it is recommended that you use a SanDisk USB stick for recording on your box.
Please note: Make sure your USB is backed up if there is anything important on it as formatting and initialising your USB will erase all content
For steps on formatting your USB, see below:
Insert your USB stick into one of your PC's or laptop's USB ports

Right-click on the USB drive and select 'Format'

Select the 'File System' as 'NTFS' and tick the 'Quick Format' option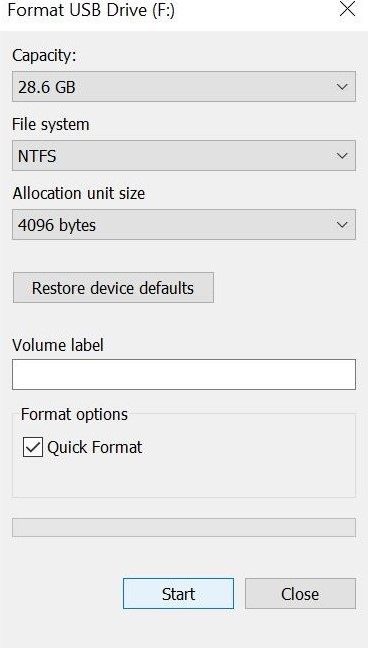 4. Click 'Start' and a 'Format complete' window should appear.

5. Press 'OK' and eject the USB stick from your PC or laptop
To start recording with your formatted USB, follow the steps below:
Plug in your USB stick into the USB port, at the back of your Netgem TV device.

Turn on your Netgem TV device. A notification should appear, requesting that you initialise your USB stick. Select Initialise.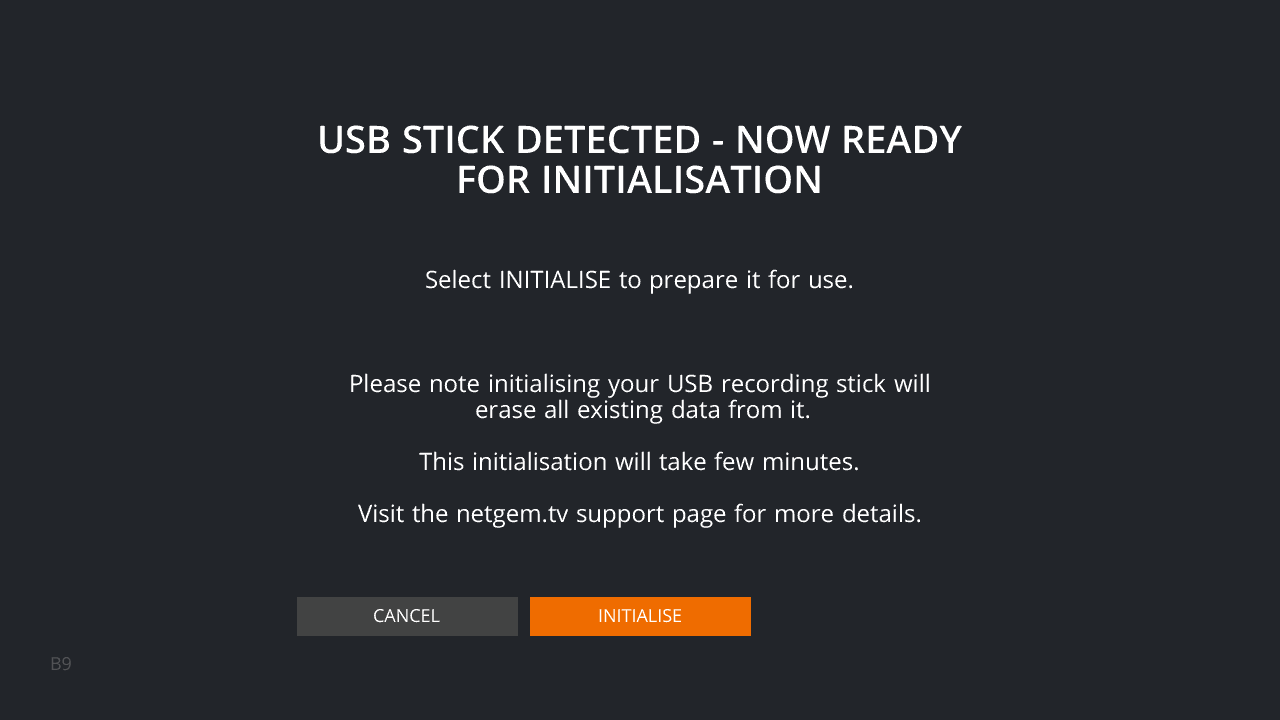 3. Your USB is now set for recording live shows on your Netgem TV device.
To learn how to record on your Netgem TV device, please click here