Did you know that the Amazon Prime Video app actually has over 60+ subscription-based streaming services (also known as Amazon channels)?
To help you find these easily, we have added in a row of 20 of the most well-known channels, within the "All apps" area. This includes the likes of Discovery+ Premium (incl. TNS Sports), Paramount+, Lionsgate+, MGM, Viaplay Sport, etc.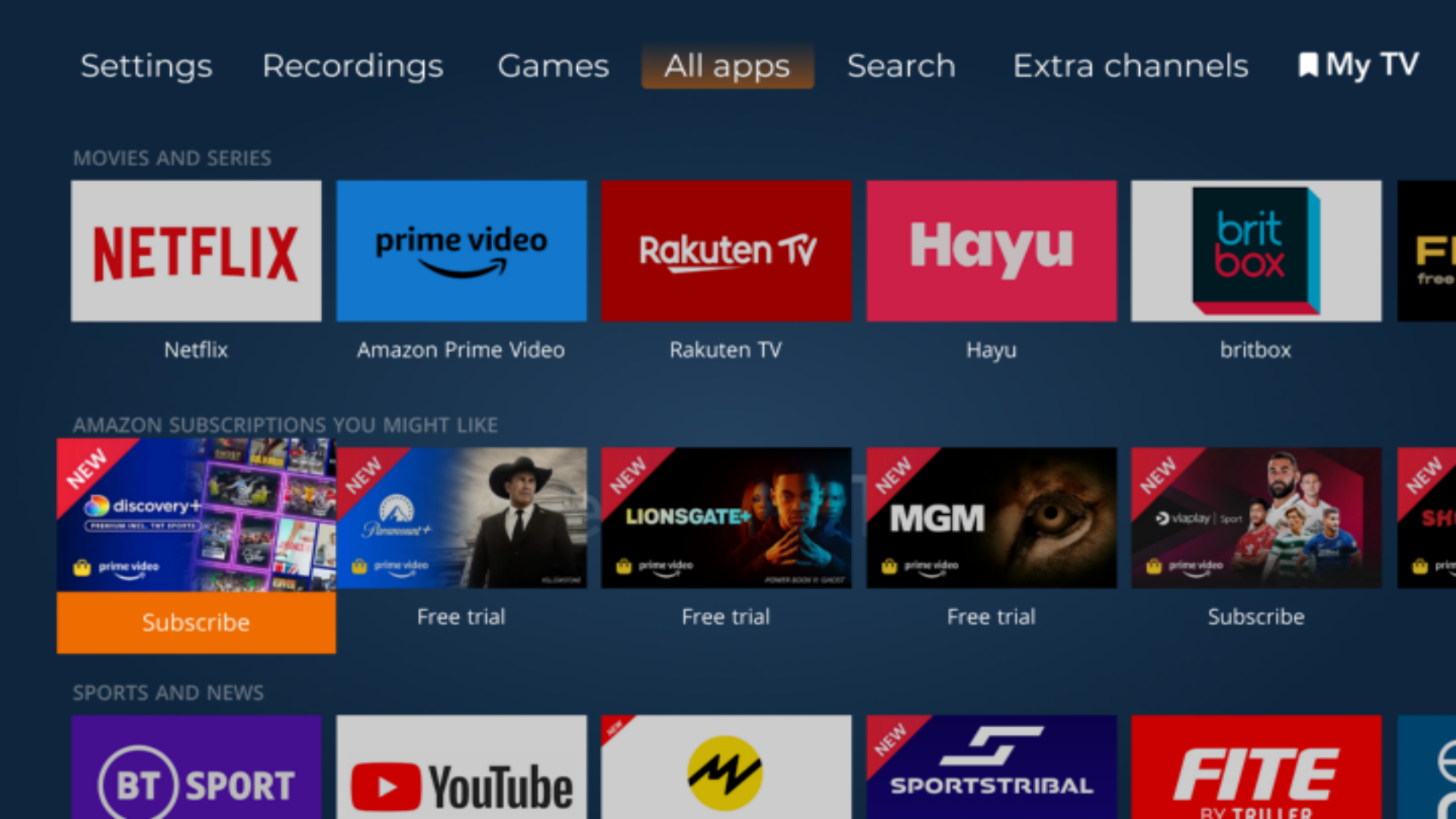 Simply click on the channel you wish to subscribe to (for existing customers, you simply login) and it will take you directly to the subscription/login page within Prime Video.
Please note that subscribing to an amazon channel means that you don't have to deal with the channel provider directly. When cancelling a channel subscription, you simply do so via the "Your Memberships & Subscriptions" section of your Amazon Prime account.
If you would like to view a full list of Amazon channels, please click here.