The most recent update will be available on all of our devices from the 31st January 2023. Here are the changes you will see to your service:
a) New Home (FreeviewPlay) screen - now has live preview playing in the background.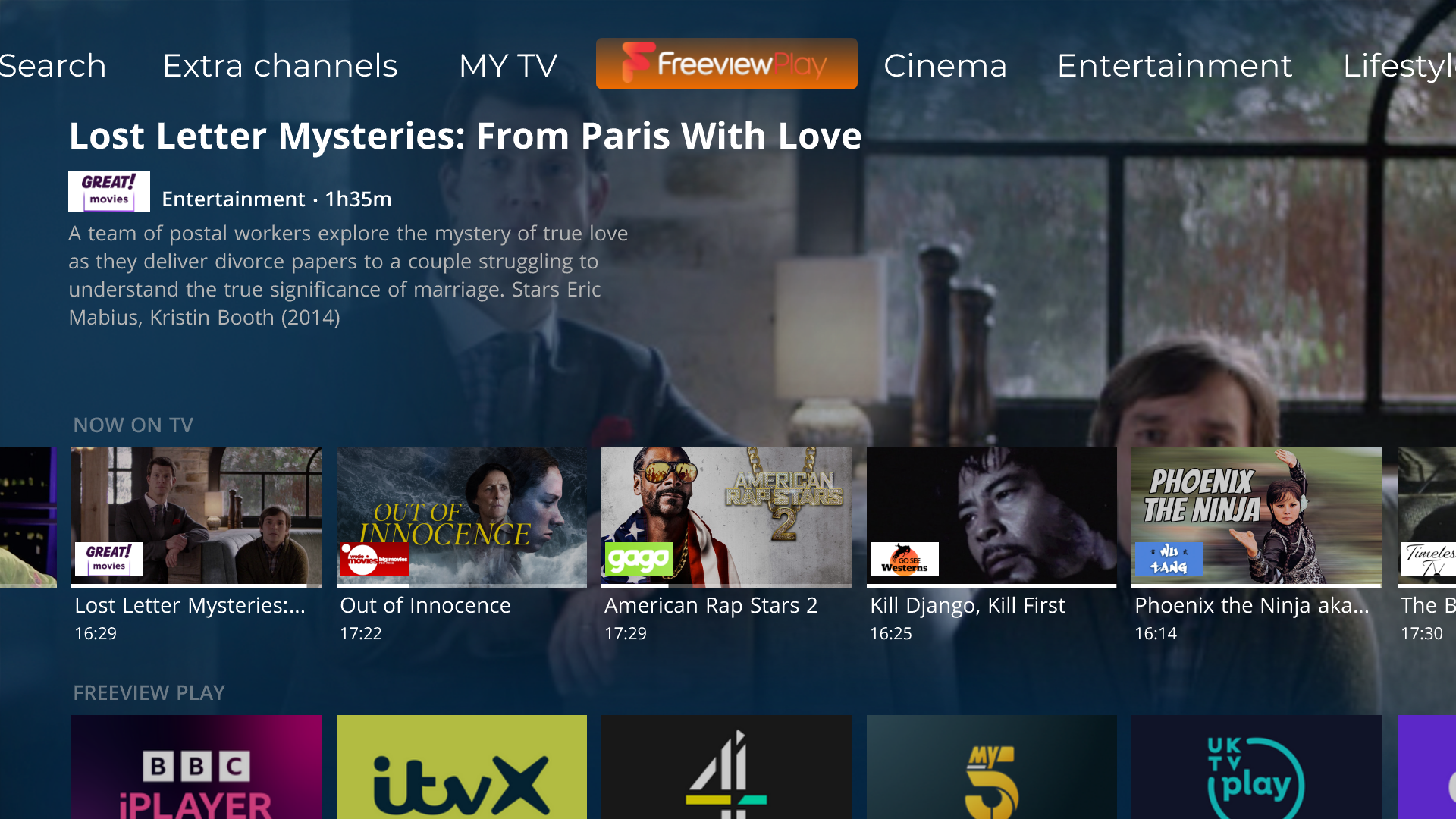 b) Navigation bar improvements - the menu titles at the top display only the name of each menu (without the small icons) and the menu you are on is now highlighted.
Please note that the live preview will show you the programme that is playing on the selected channel in the background, whilst you navigate through the Home page. Additionally, when switching from one channel to another, you have to select the channel once to change the live preview in the background, then select the channel once more to view it full screen.