The Accessible TV Guide can be found on channel number 555. It allows you to activate Text-to-Speech and easily find audio description, subtitled and sign language programmes.
Below is more information on how to use the Accessible TV Guide. You may also click on Accessible TV Guide - compatible devices | Freeview for more detailed information and a tutorial video.
When you access channel 555, you will be presented with the following screen: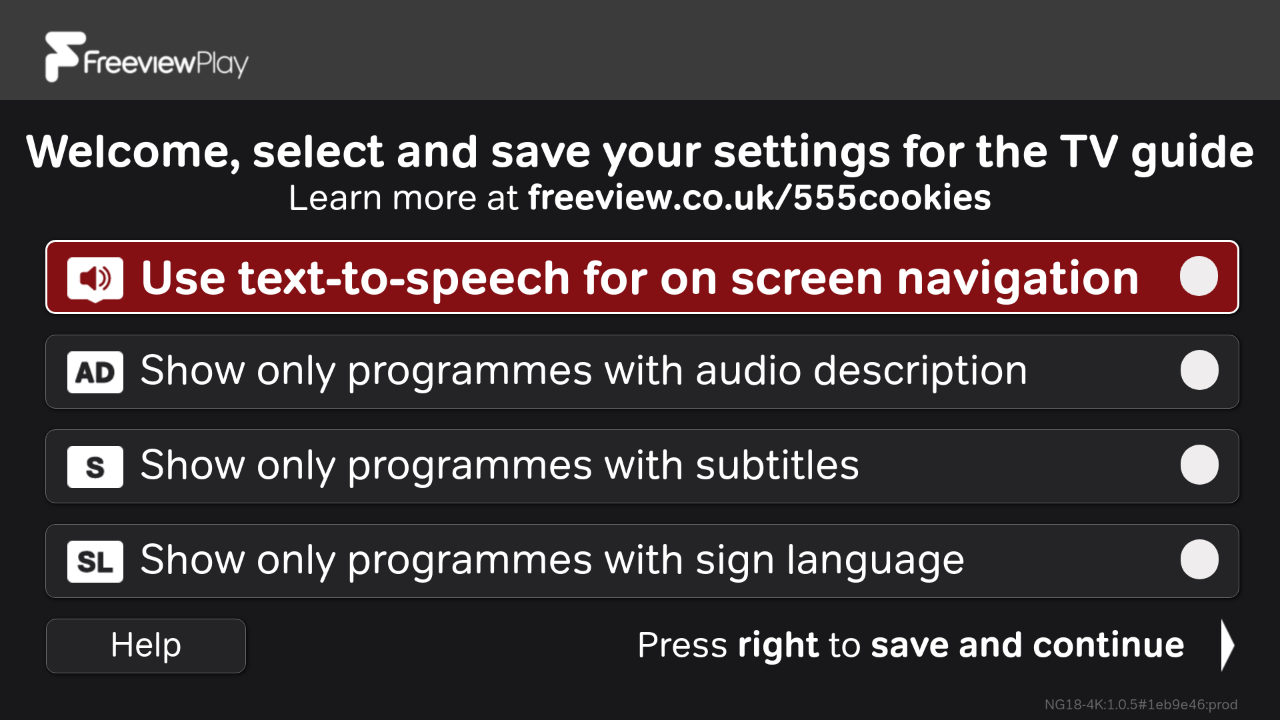 The last three options allow you to filter programmes down to those that have audio description (AD), subtitles (S) and/or sign language (SL).
Text-to-speech option allows you to customise how audio description and screen reading is delivered. For audio description, you can set the voice gender to male or female. For screen reading, you can select the speed at which text is displayed.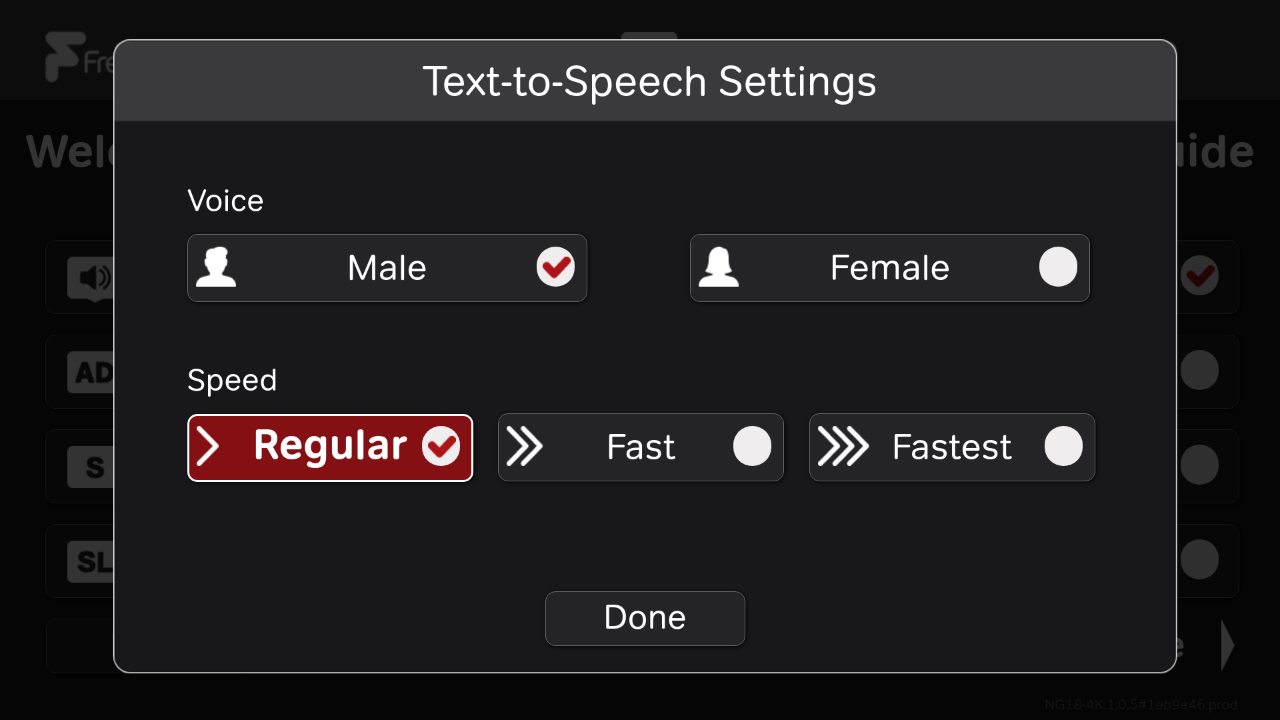 Once you have selected your options, press right to save them and continue to the programme guide.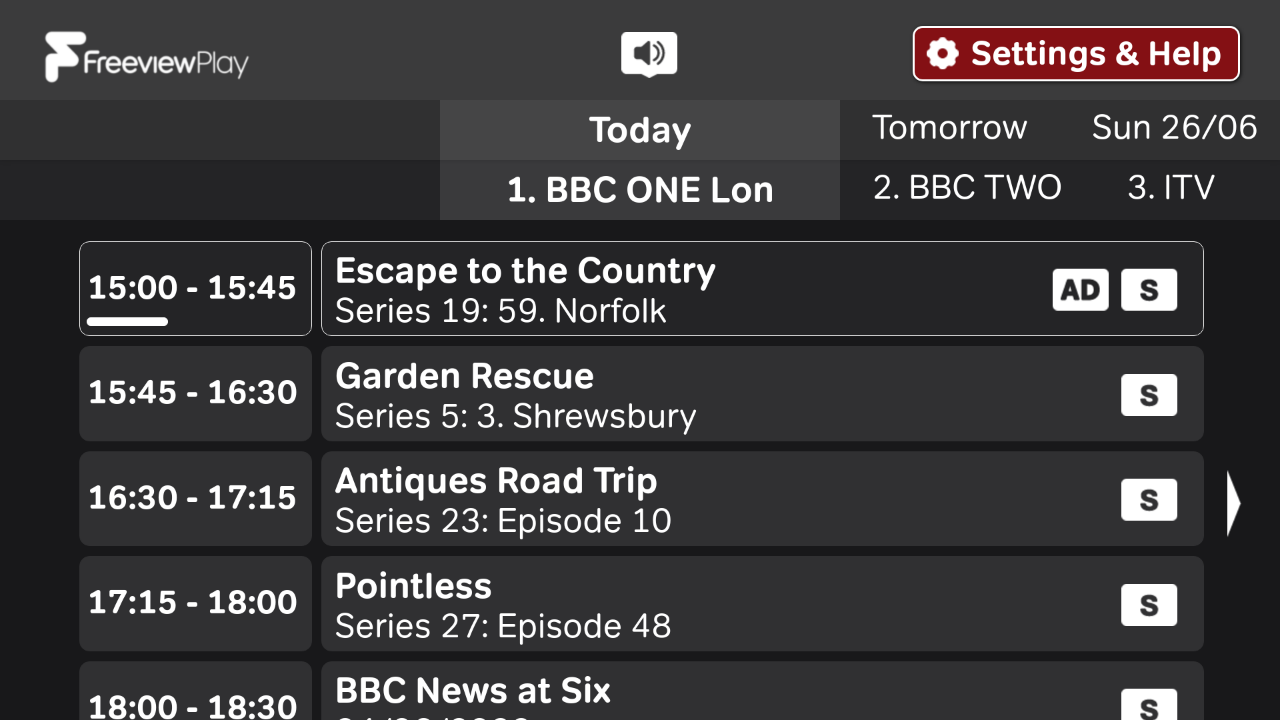 A list of programmes are provided for each channel and depending on the options selected earlier, you can see whether the programme has one or more accessibility features. For example, BBC ONE's "Escape to the Country" programme has both audio description (AD) and subtitles (S) available - indicated by the AD and S icons on the right.