Recording is only available for live channels, so it's a good thing that you have over 130 to choose from! You can record whilst watching another live Freeview channel as long as the Mux (single shared bandwidth) is identical for both channels. Please note that you can still access channels 830 onwards without any complication.
To check whether channels have the same 'Mux' or not, please click here
Example - Recording whilst attempting to watch a live channel of a different 'Mux'
If you were to record a show on BBC 1 (Mux type - BBC A)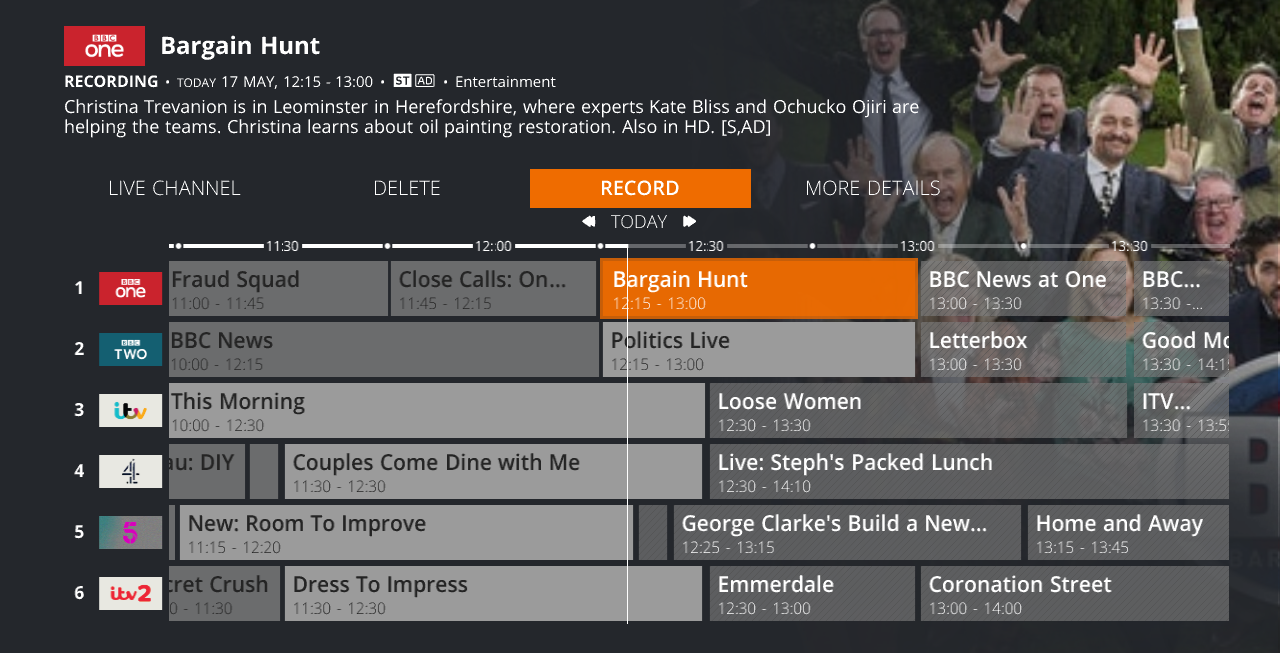 and switch channels to watch ITV (Mux Type - D3&4), you would receive the notification below: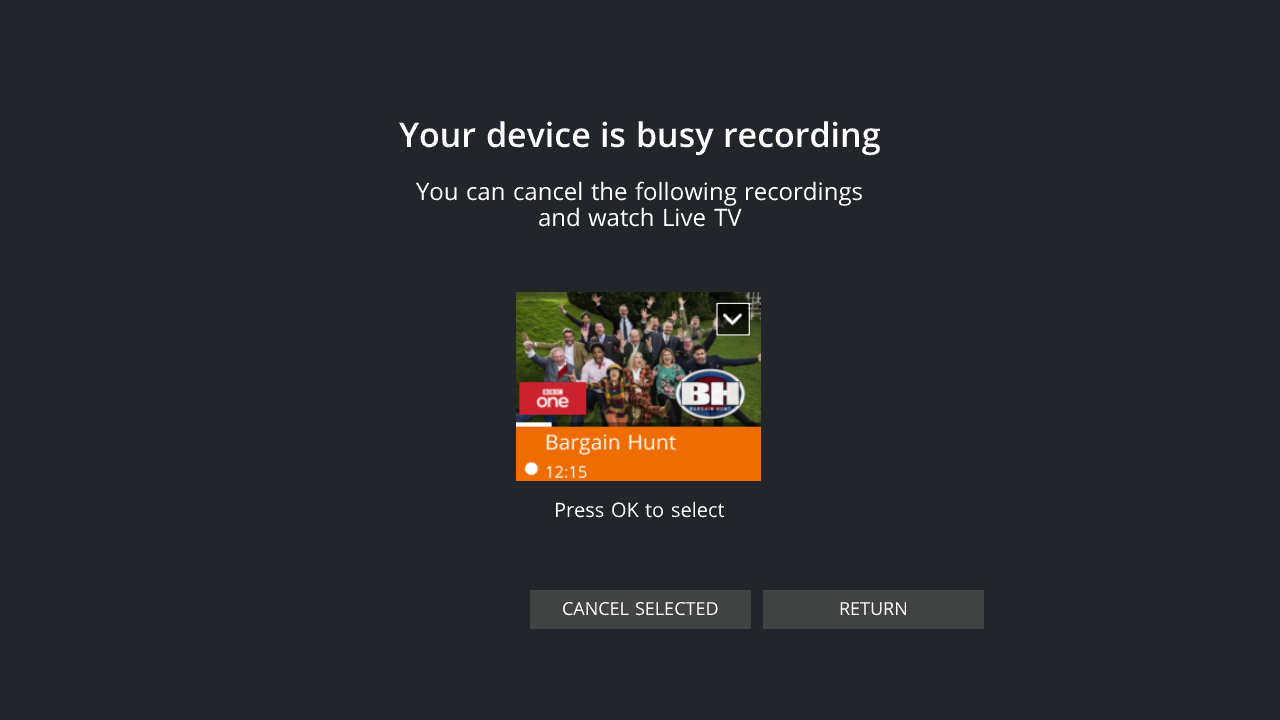 Cancel Selected - This will stop your recording, so you can watch the live channel that you are trying to access
Return - This will take you back to the previous screen, shown above. From there you can navigate to another live channel that belongs to the same 'Mux' as BBC 1, 'BBC A'. You can click here to access a table displaying the 'Mux' type that each channel belongs to. Alternatively, you can access a list of channels per 'Mux' here.