Absolutely! Netgem TV is designed and tailored to meet the needs of all viewers, regardless of background. This means that where possible, Audio Description and Subtitles is available upon request, to immediate effect (see what we did there?). Programmes that support Audio Description have the symbol [AD]. You can check for the icon on by pressing the "i" icon on the remote control whilst on a selected programme.
To enable Audio description, please follow the steps below:
Navigate to the "Settings" menu
Under the "Personalisation" row, select "Accessibility"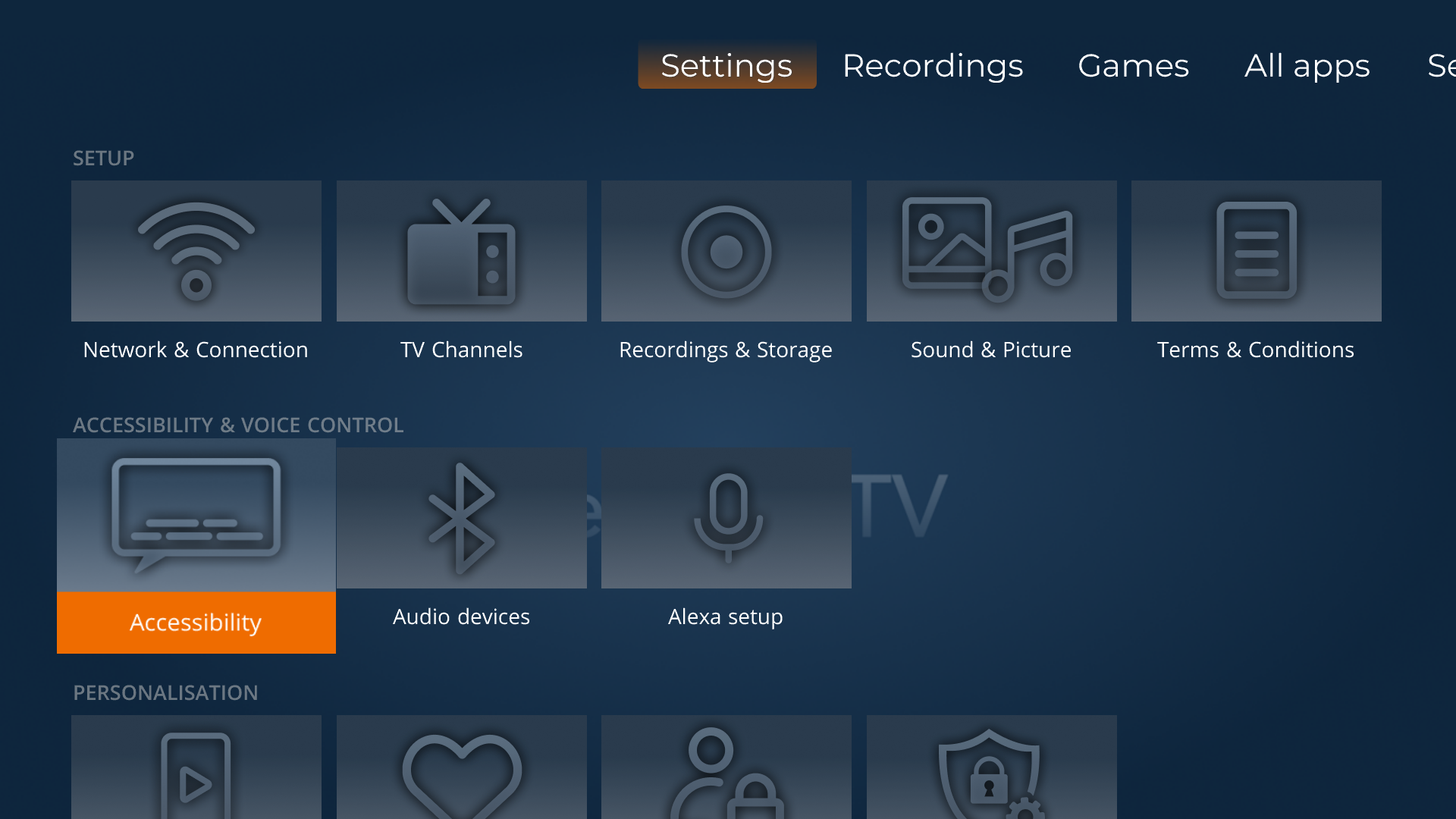 3. Select "Audio Track" from the pop-up menu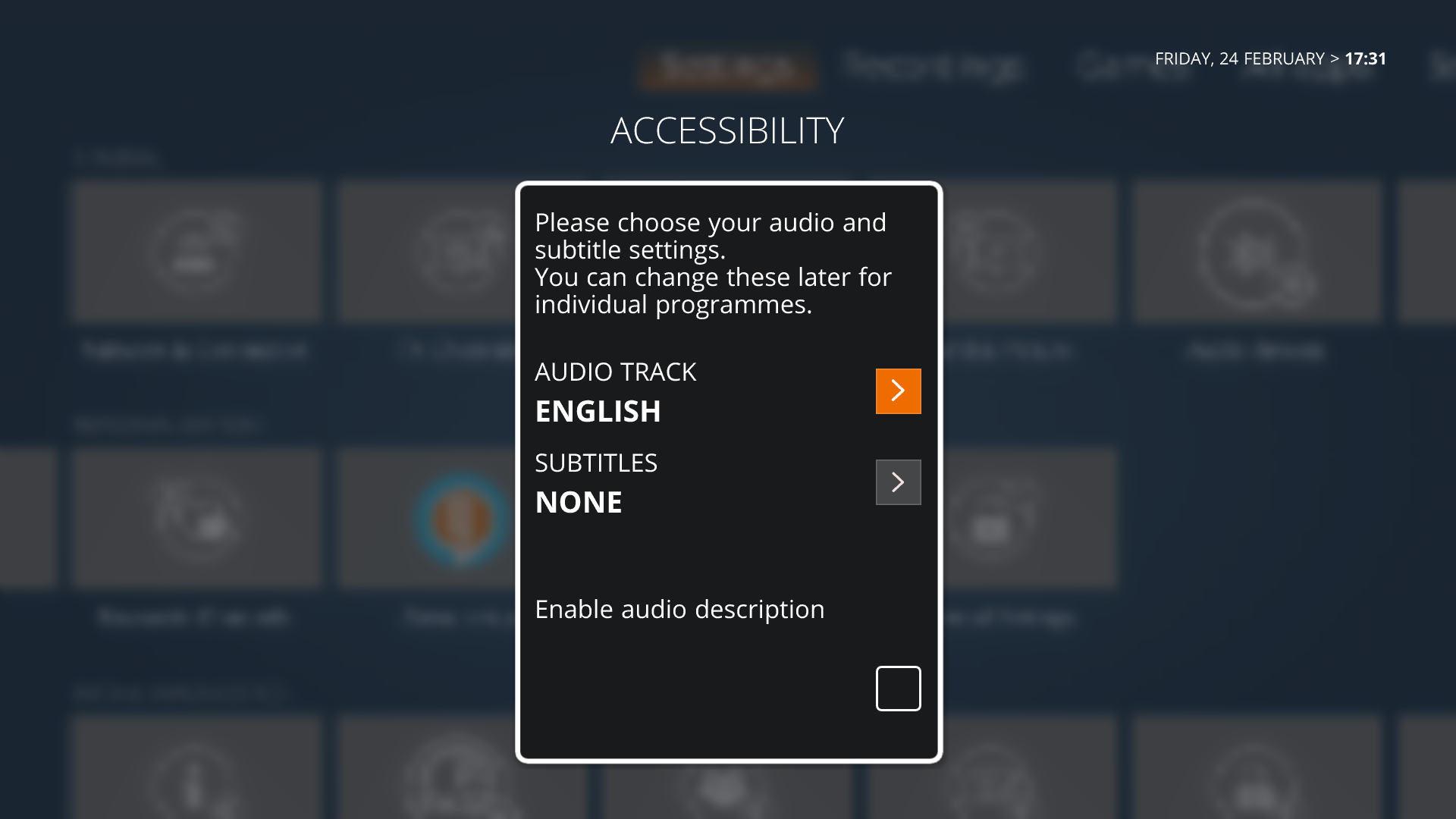 4. Choose the language you would like the audio to be in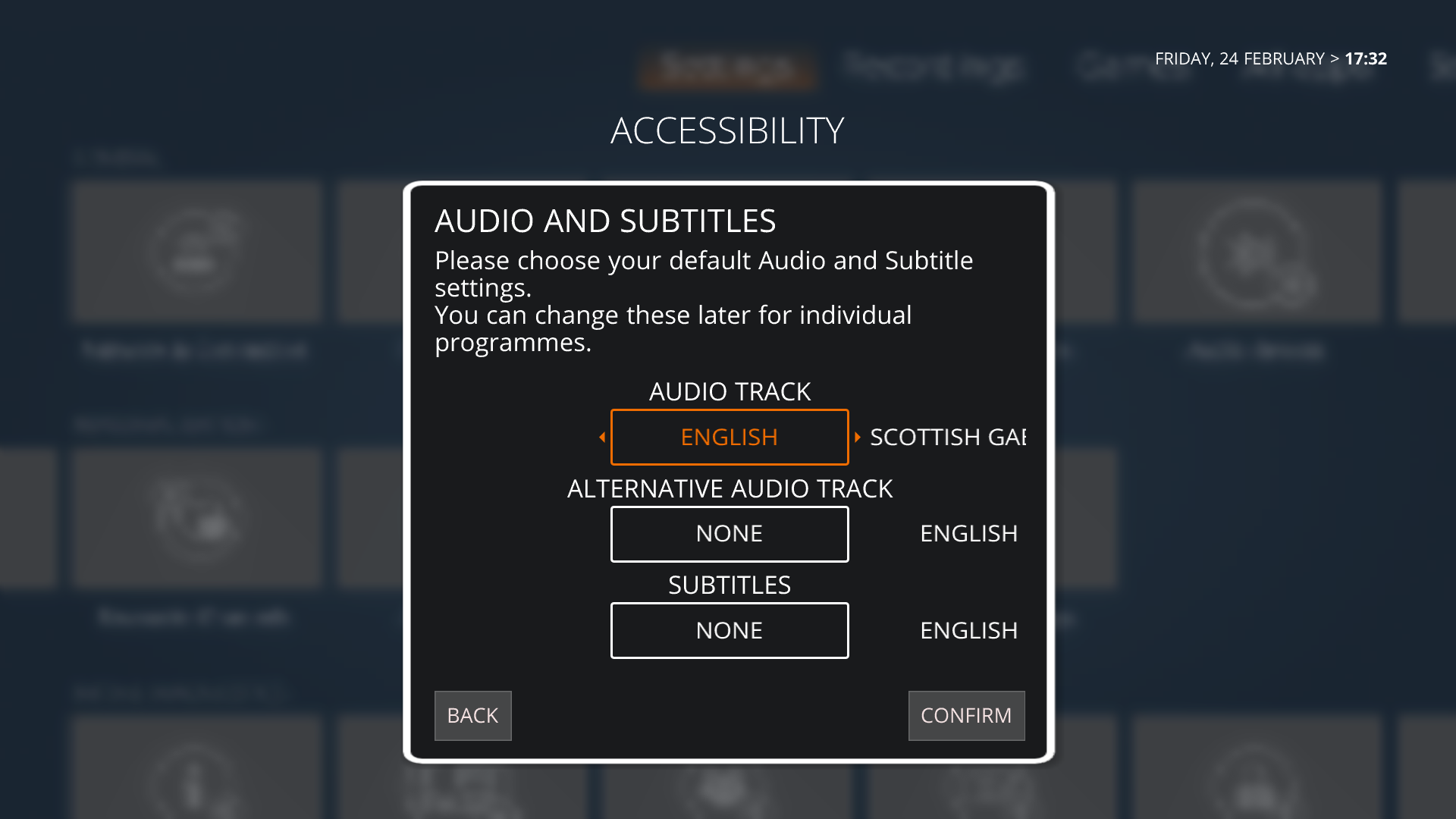 You can also enable "Audio description" by playing the programme and selecting the "Settings" option on the information panel, which appears at the bottom of the screen. Use the "Right" key on your remote control to select "Audio description".