Hiding and unhiding channels is a handy tool used to personalise and complete your viewing experience. Make space for frequently used channels whilst removing those that are not used as often. You can also favourite channels of your choice.
Navigate to the "Settings" menu on your Netgem TV device
Under the "Personalisation" row, select "Parental Settings"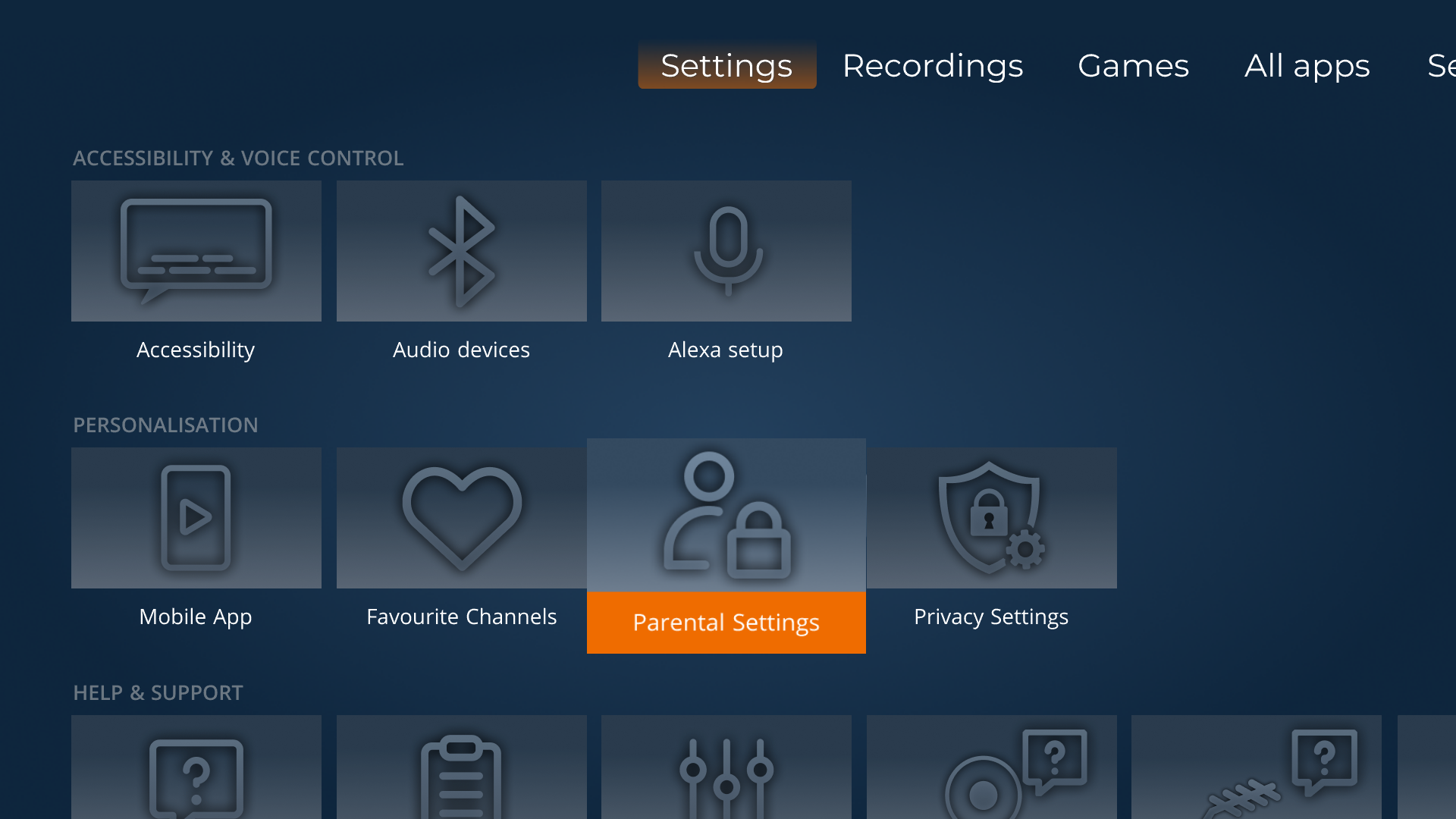 3. Enter your 4-digit PIN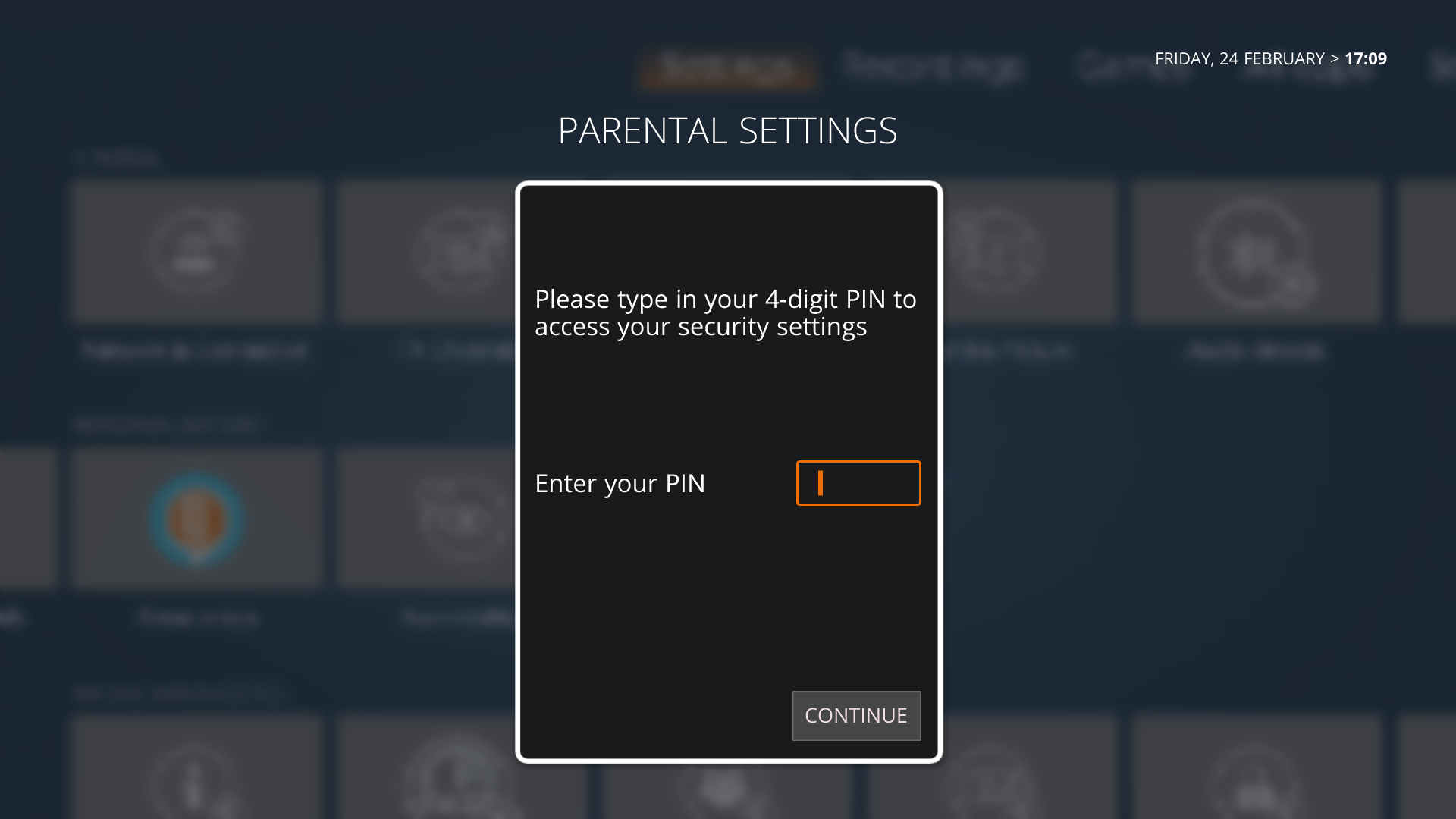 4. Select the "TV channels hidden" option from the pop-up menu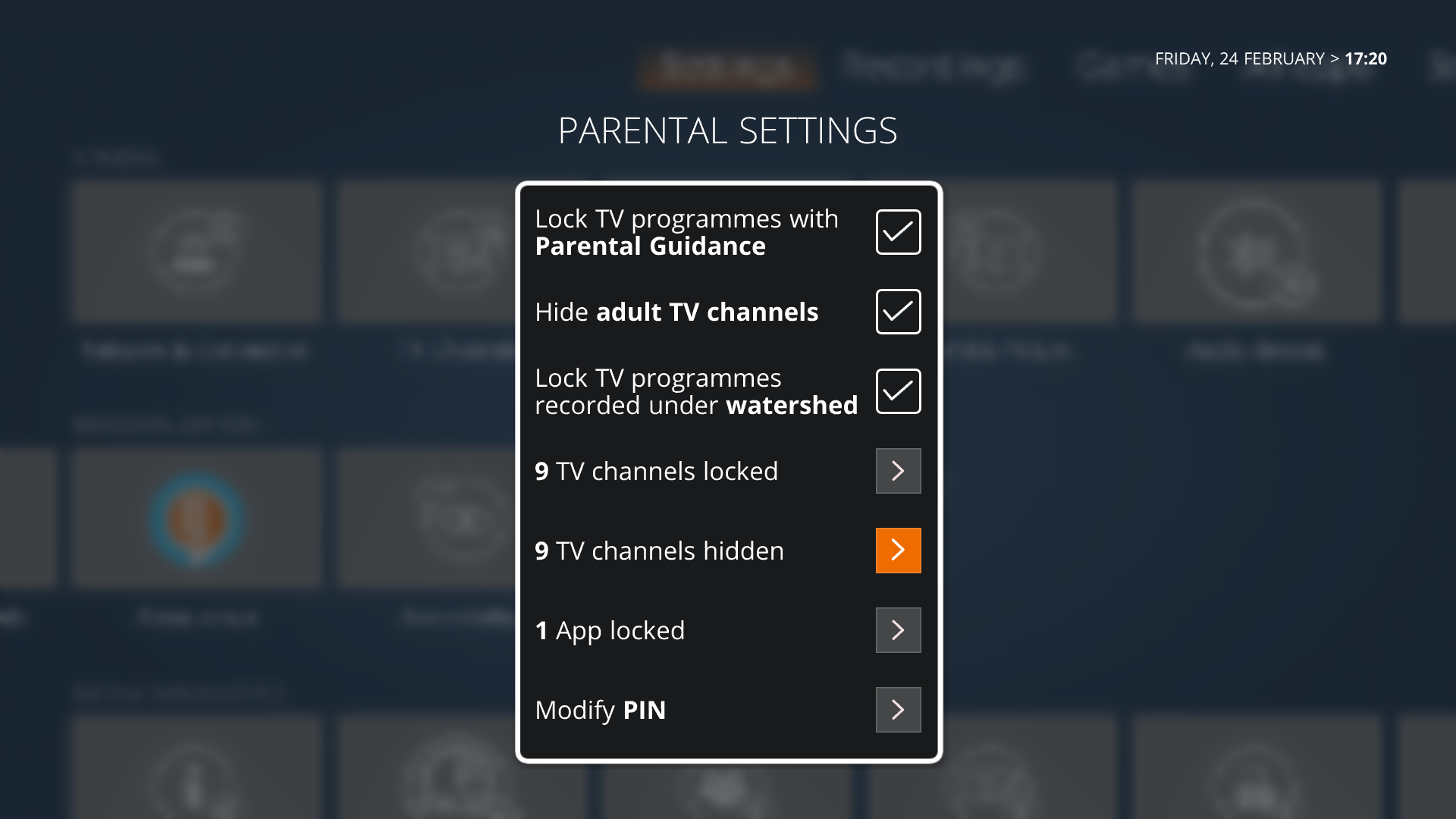 5. Pick the channels that you would like to hide and select "Confirm". To unhide them, simply navigate to the hidden channel (usually has a lock icon in the check-box) and select it again.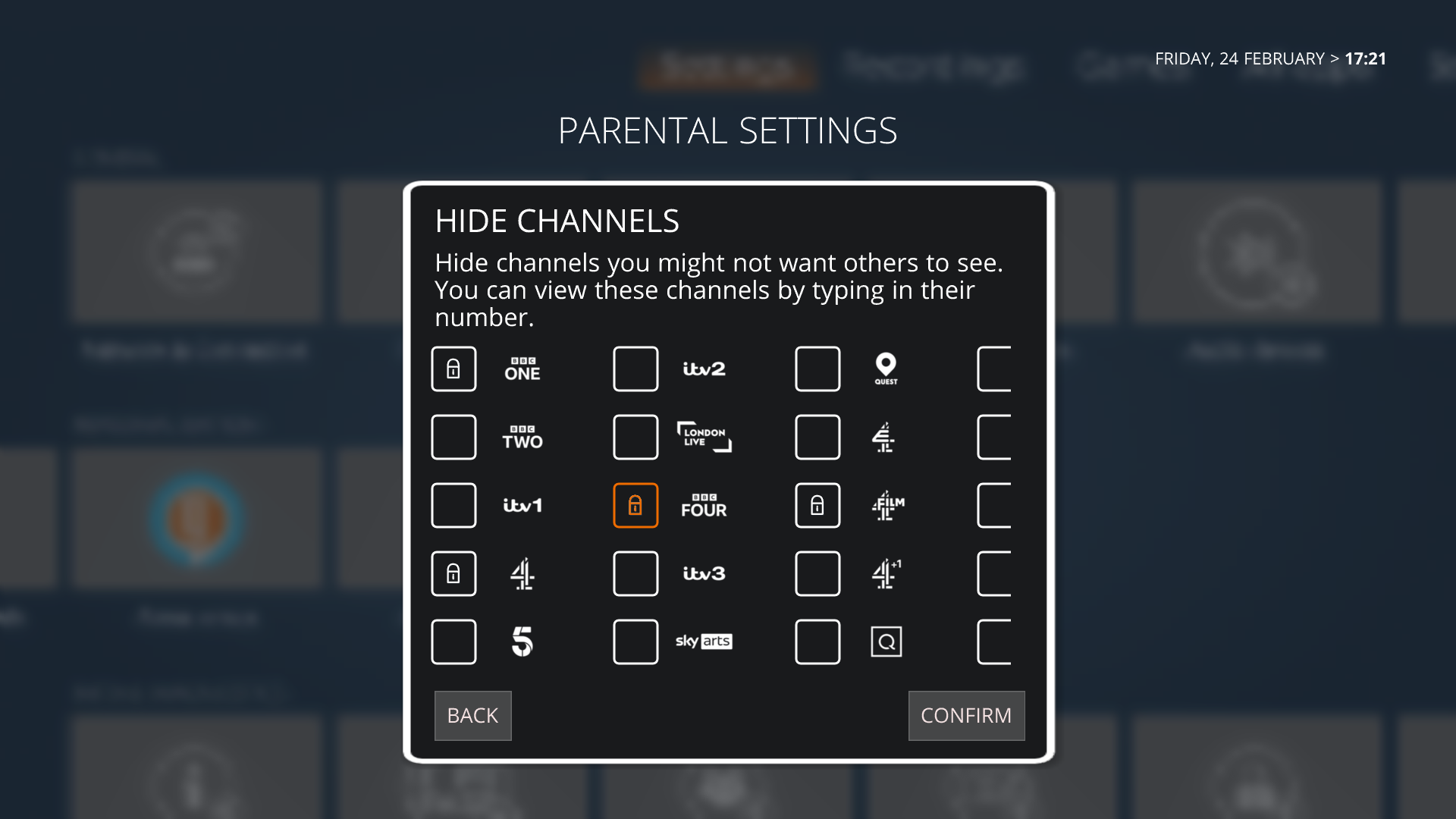 Please note: hidden channels will not appear on your EPG. To watch a hidden channel, you would need to know the channel number and key it in using your remote control. Upon entering the hidden channel number, your device will prompt you to enter the parental PIN.