Having lip-sync issues with no sign of a fix? We understand how irritable this can be which is why, yes, we DO have a fix! Why? Because we care!
To adjust any audio delay, use the following steps:
Navigate to the "Settings" menu of your Netgem TV device
Under the "General" row, select "Sound & Picture"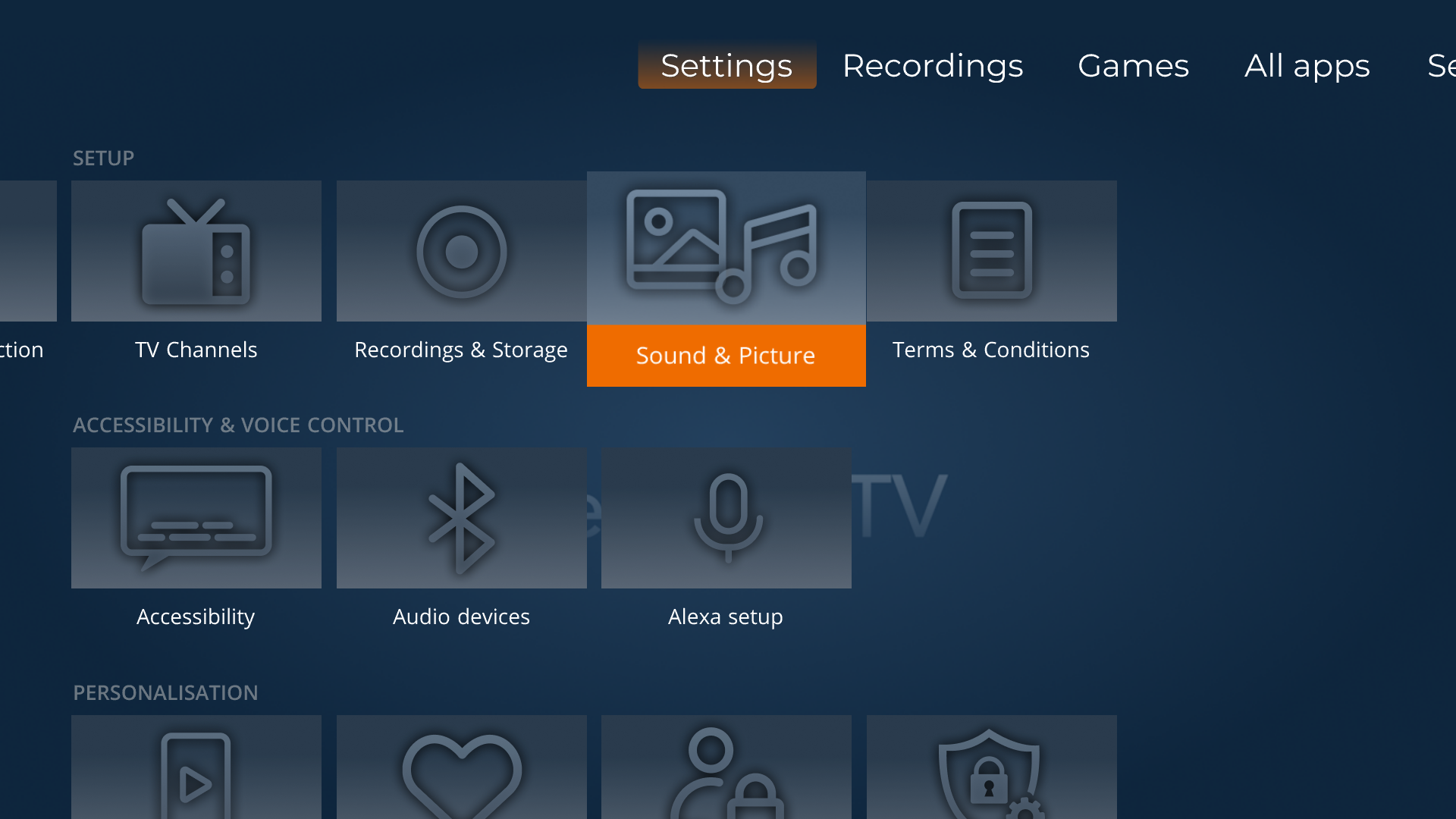 3. Select "Audio Delay" from the pop-up menu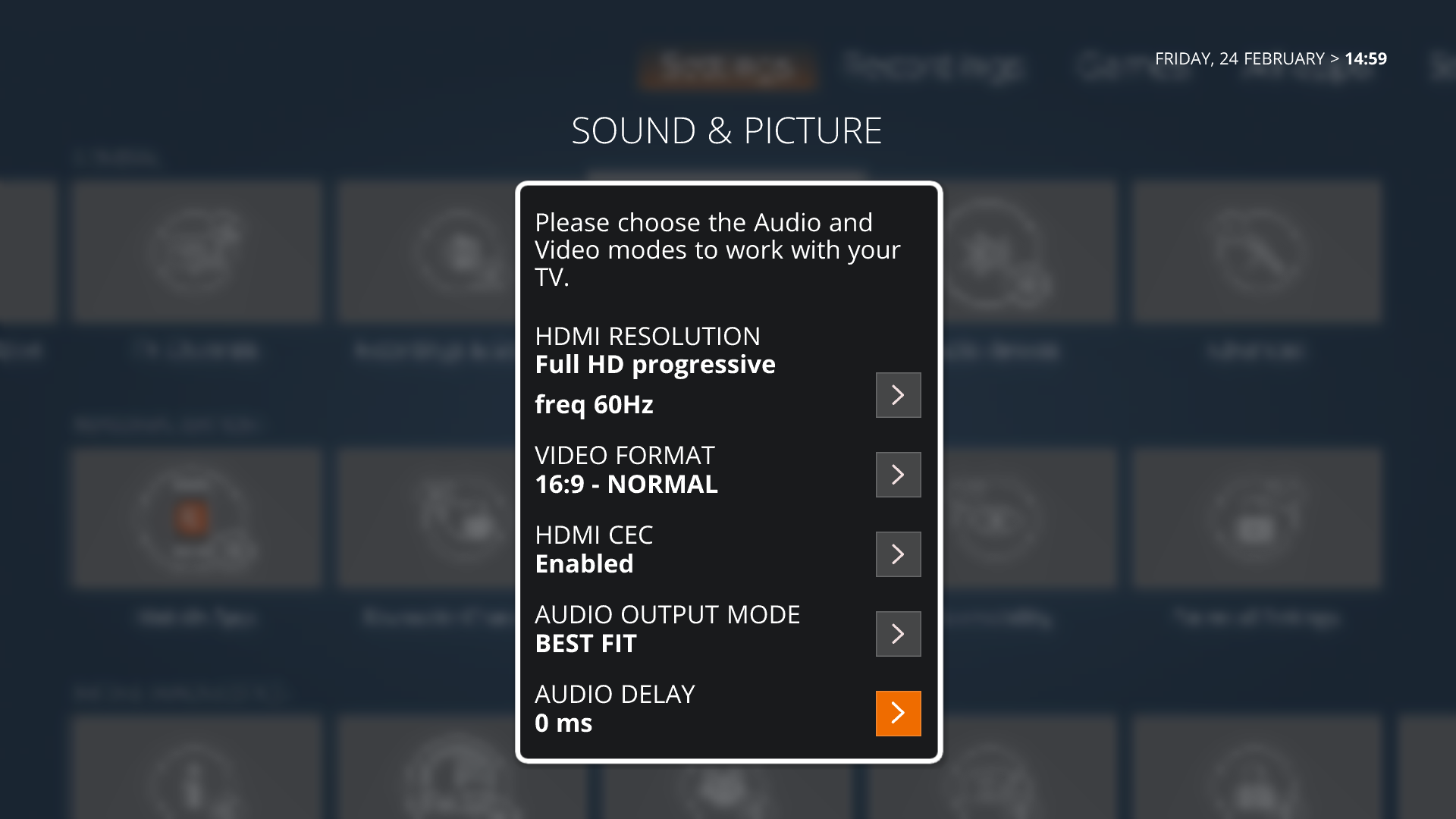 4. Use the 'Left' and 'Right' buttons on your remote control to adjust the bar at the bottom.