Your recordings will be stored on your USB memory stick which will be visible on the device you recorded it on under a menu called 'Recordings'.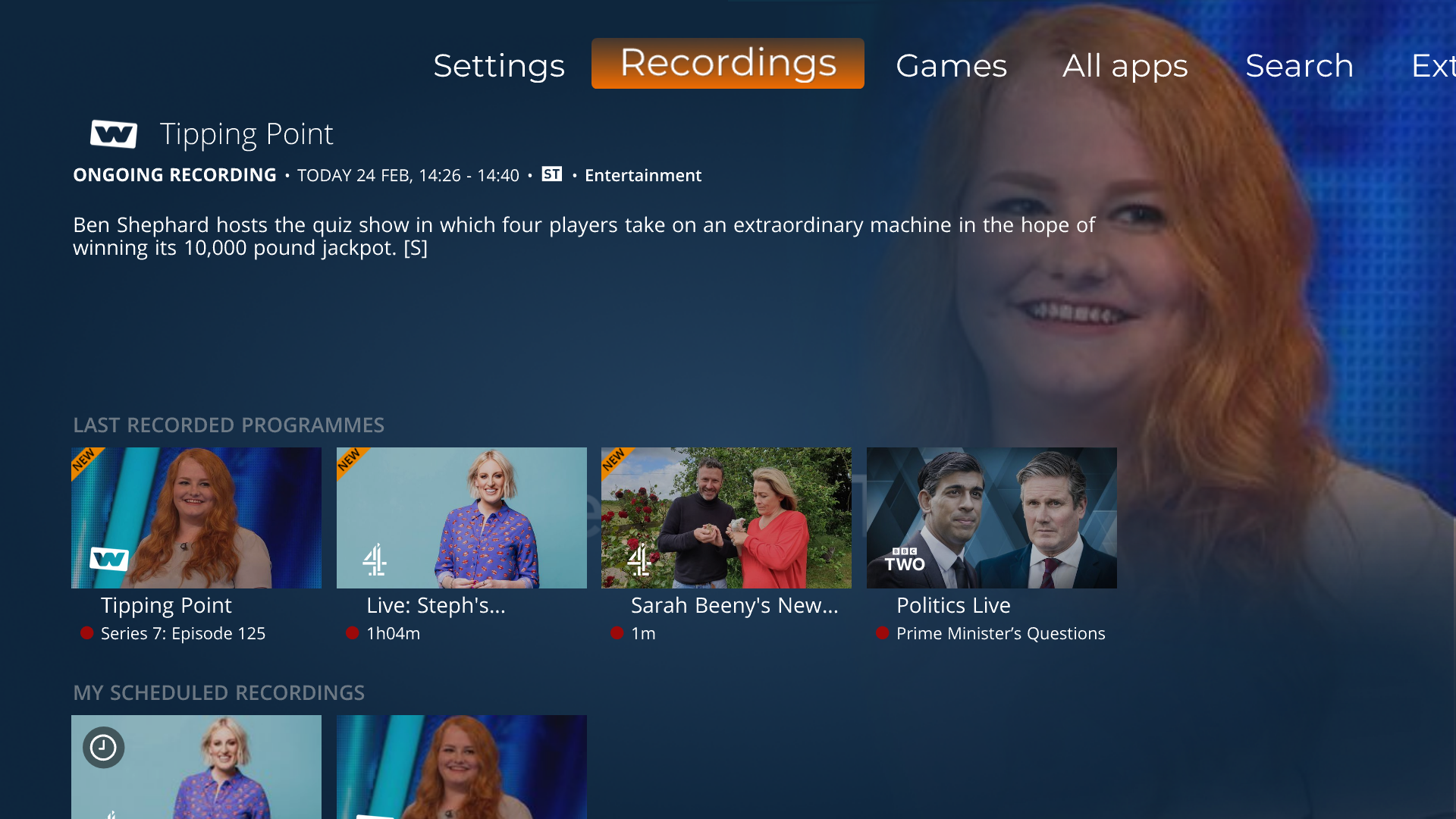 Please Note:
1. It will not be possible to use Hard Disk Drives (HDD) for recording on this device.
2. Recordings done on a particular device can only be watched on that device.