If you'd like to be adventurous with your SoundBox HD, please, feel free! Use our guide to swiftly sail through the steps below.
To change the source:
Your Soundbox HD device allows you to listen through your TV or another device connected via Bluetooth or AUX cable.
To change the audio output of your Soundbox HD, click the music symbol (♫) on your remote control. Here you can set your output as the TV, Bluetooth or AUX device.
To change the output:
Switching your sound output can be done by:
Navigating to the 'Settings' avenue on your Soundbox HD

Under the 'General' section, select 'Soundbox Mode'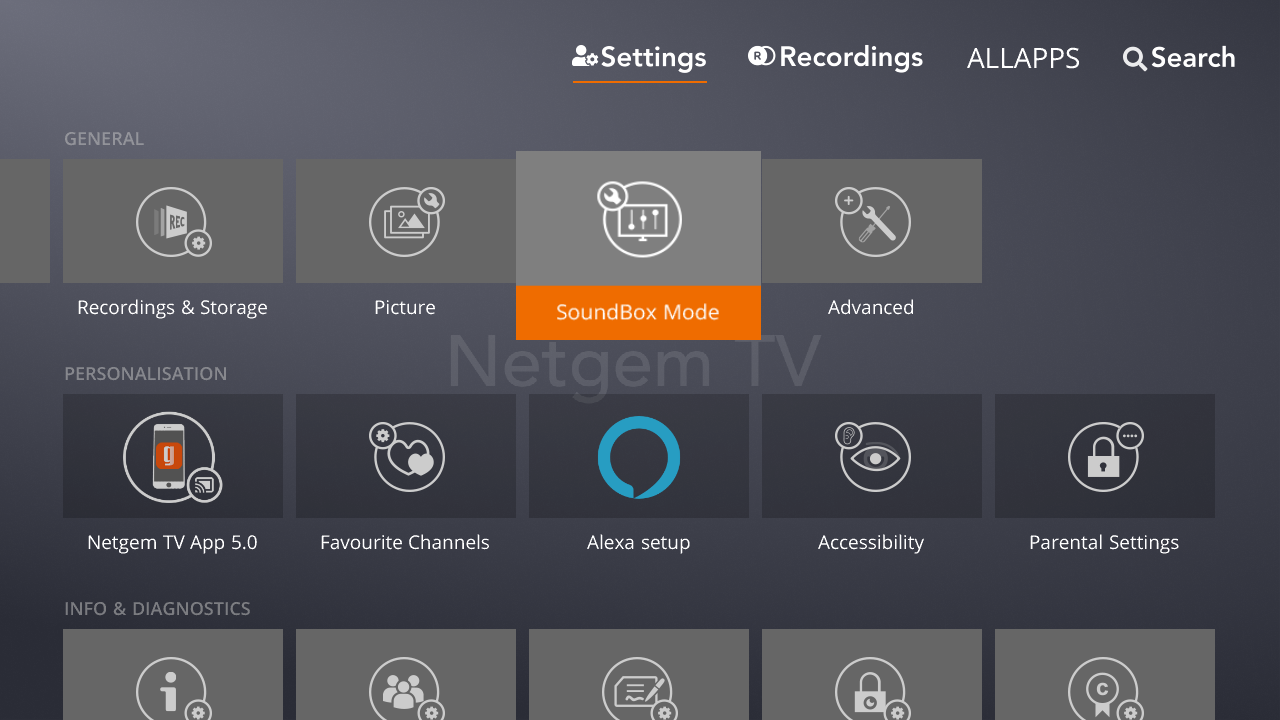 3. Select 'Audio Output'
Here you can select your audio output as your TV's speakers or Soundbox HD's speakers