Network issues, although uncommon, can make watching TV an unpleasant experience. We have got your back, though! Follow the guide below to resume watching your favourite TV shows in no time!

Please read through the following solutions to resolve your Network issue:
1. Check your Wi-Fi quality

a) Navigate to the "Settings" menu on your Netgem TV device
b) Under the "Info & Diagnostics" row, select "General".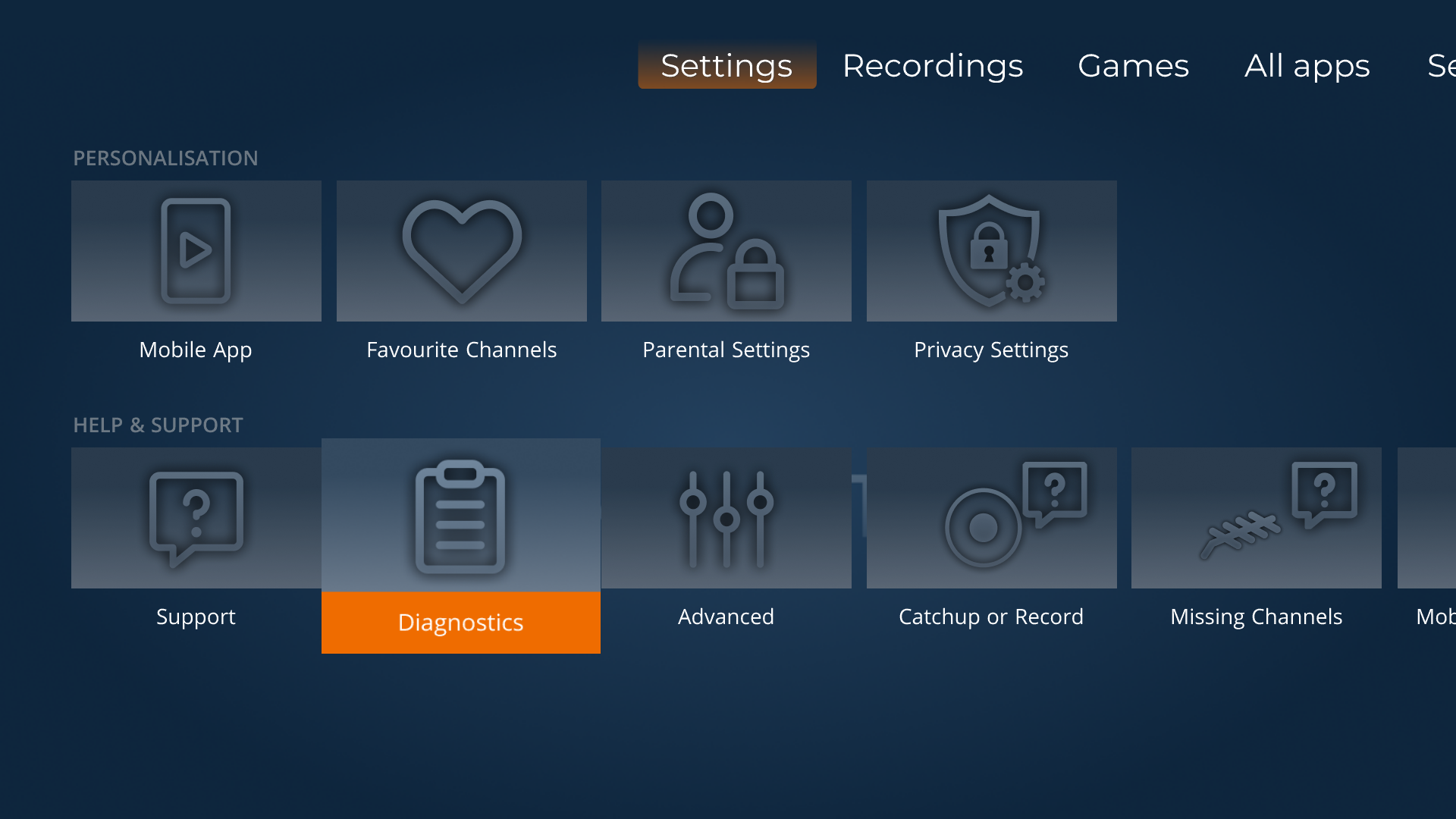 c) If the Quality (Please see the image below) is above 60%, then it is OK. If it is lower, you can try to improve your Wi-Fi network coverage.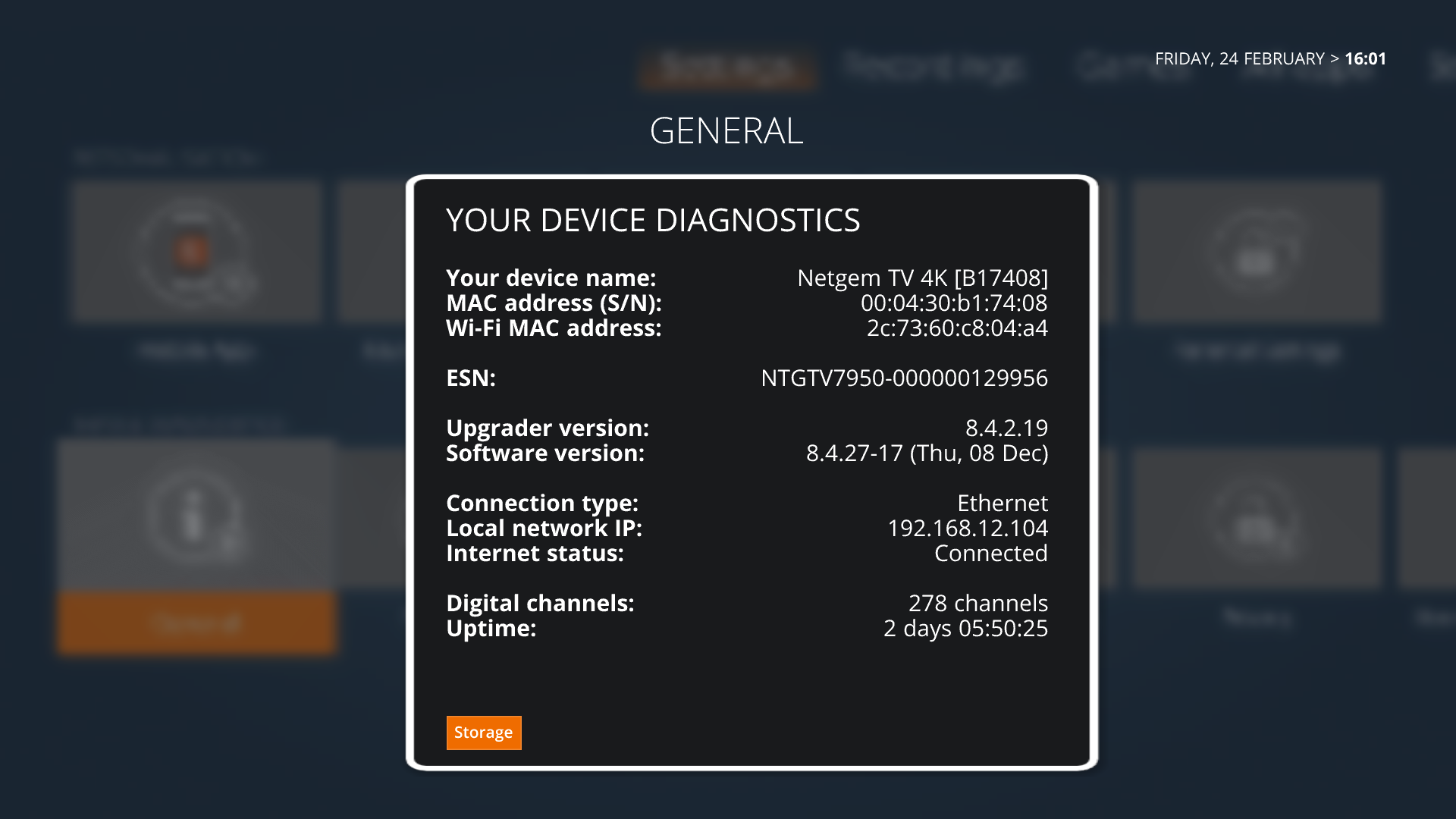 2. Check your Broadband speed
Check your Broadband speed by logging onto your "Internet Service Provider's" website

3. Check other "On Demand" services
Try using other "On Demand" apps. If the other services are working fine, there may be a temporary problem with the "On Demand" app you're trying to use.
4. Reboot your Router and Netgem TV device

Try rebooting your router, then reboot your device.
Try unplugging the power cable from your device and from the mains. Wait 30 seconds before plugging it back in and switch on your device by pressing the power button on your remote control.

Still not working?

Try doing the same with your Internet router.