To receive newly added or changed Freeview channels, simply re-scan for channels on your device. Please make sure that you have your aerial connected to your device, before re-scanning for channels.
You can re-scan for channels by:
Navigating to "Settings"

Under "General", select "TV Channels"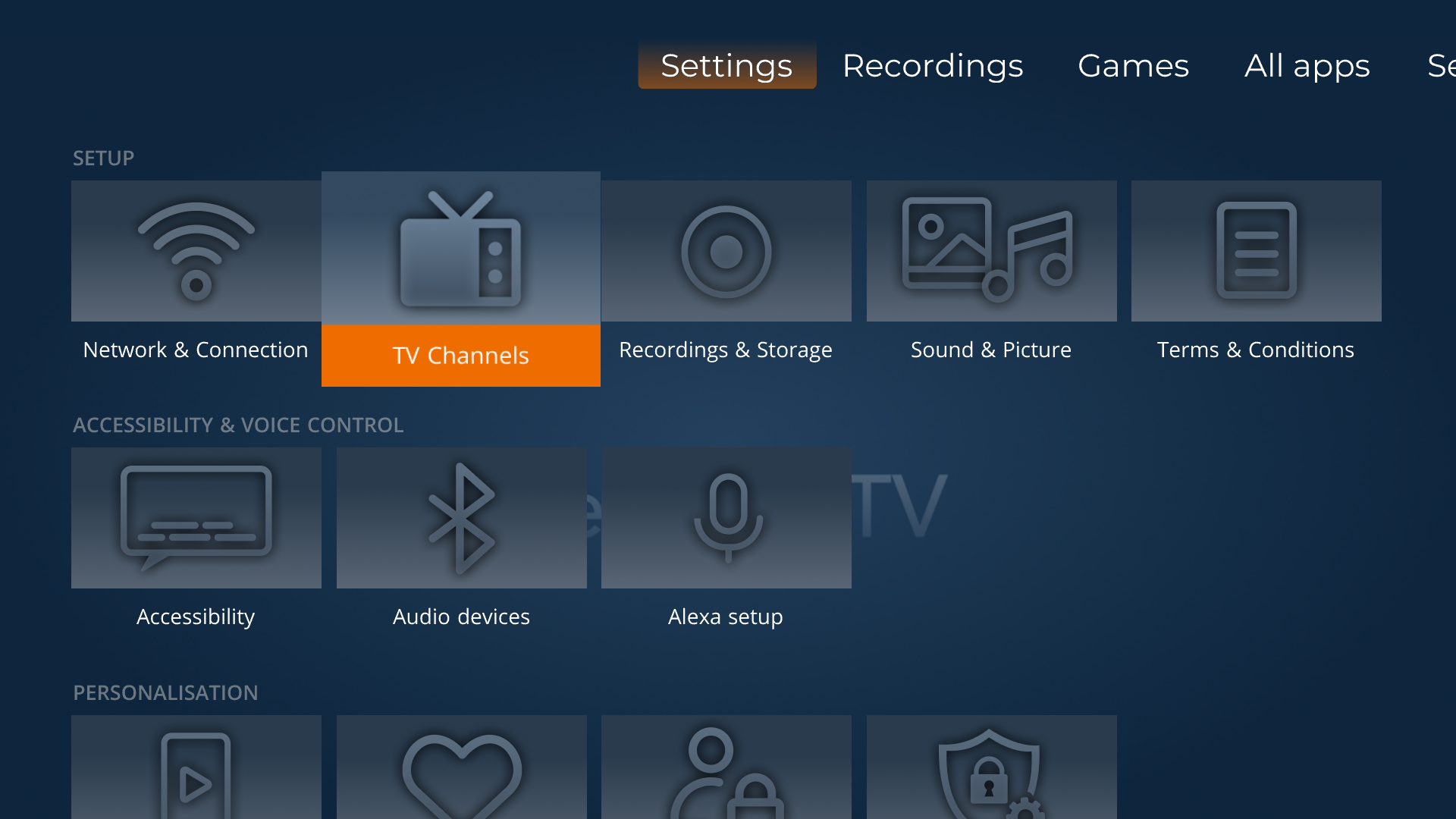 3. Select "Re-scan" to update your channel list.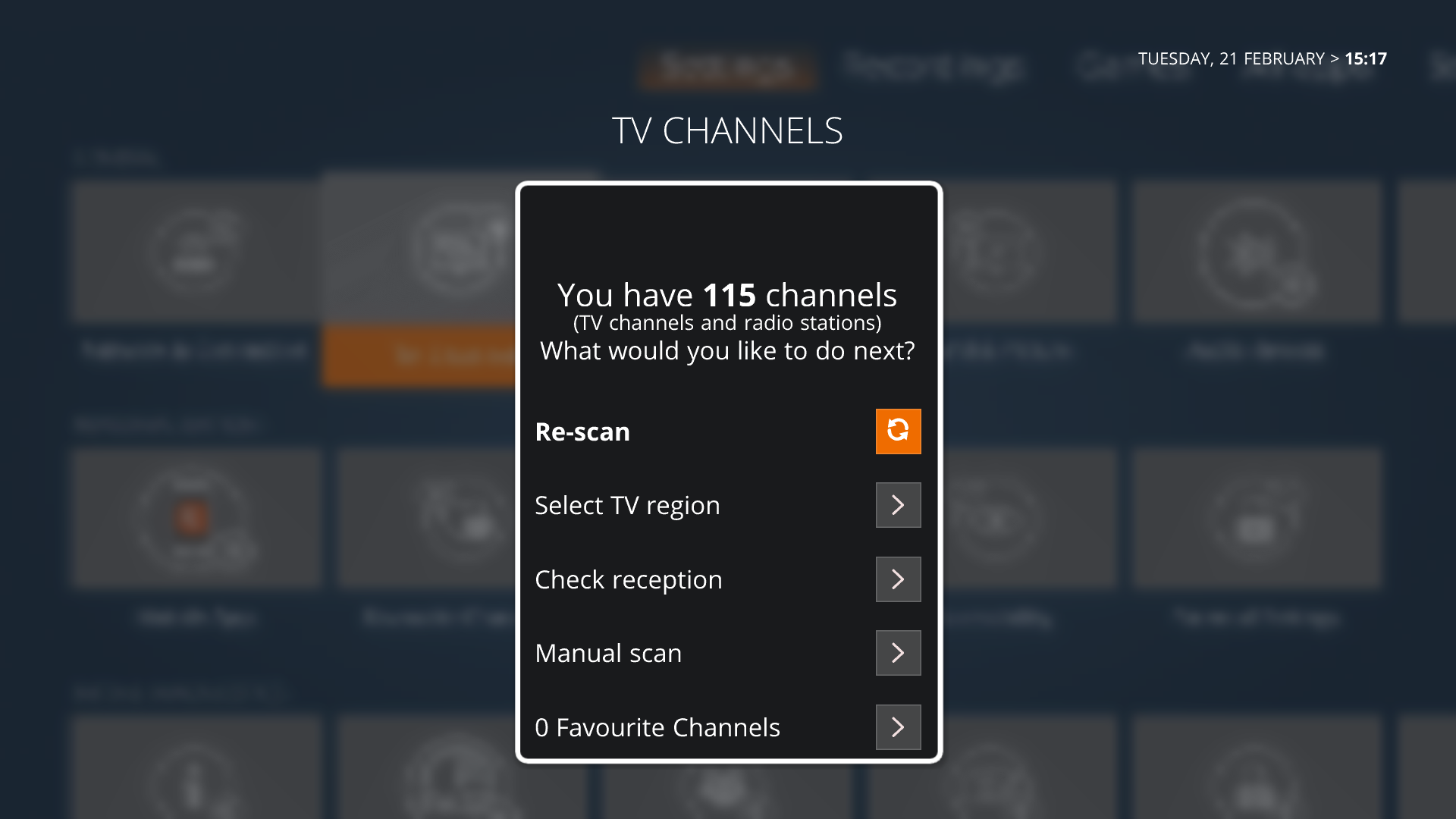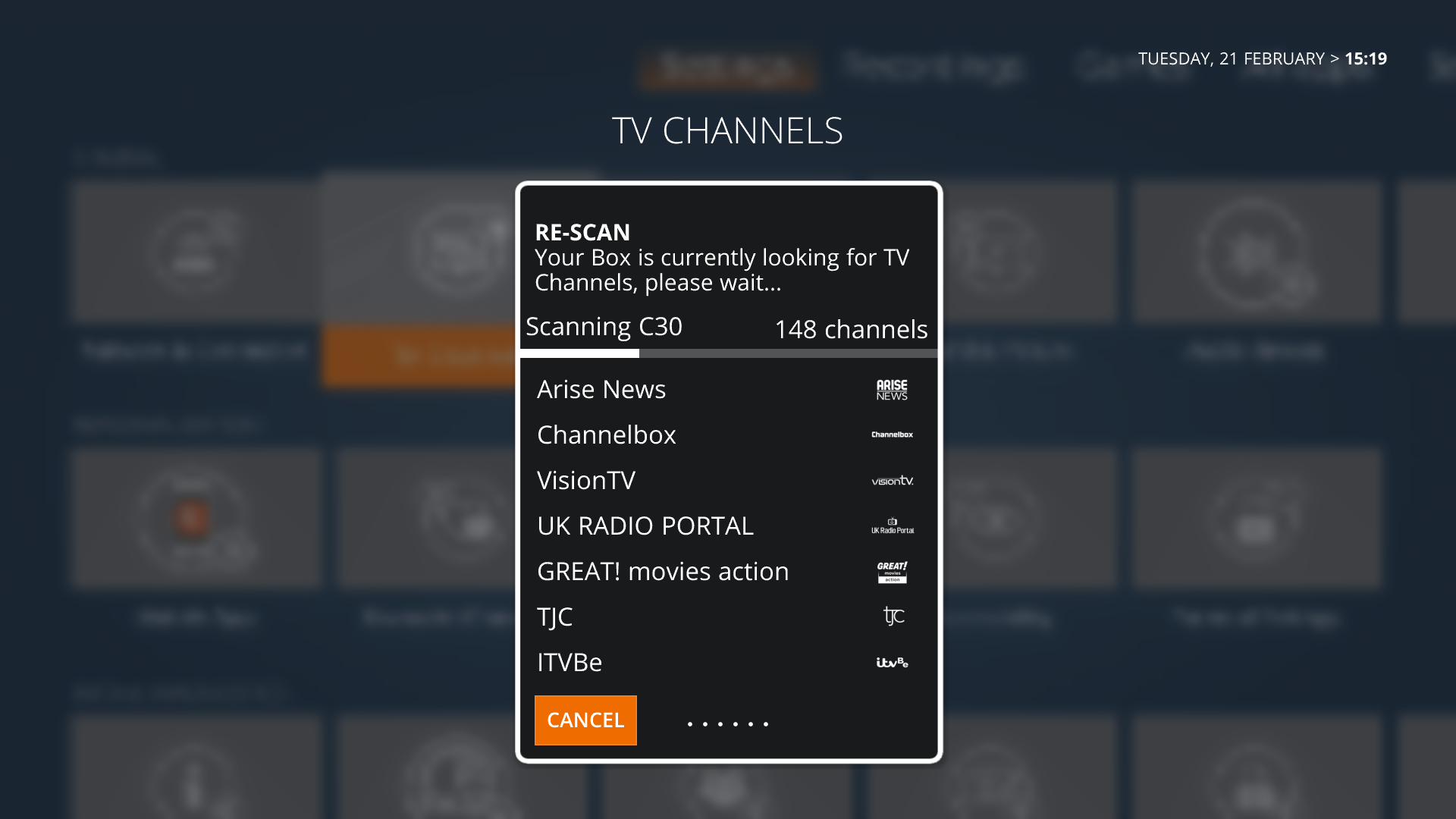 4. Once the re-scan has ended, you should have all Freeview channels ready to watch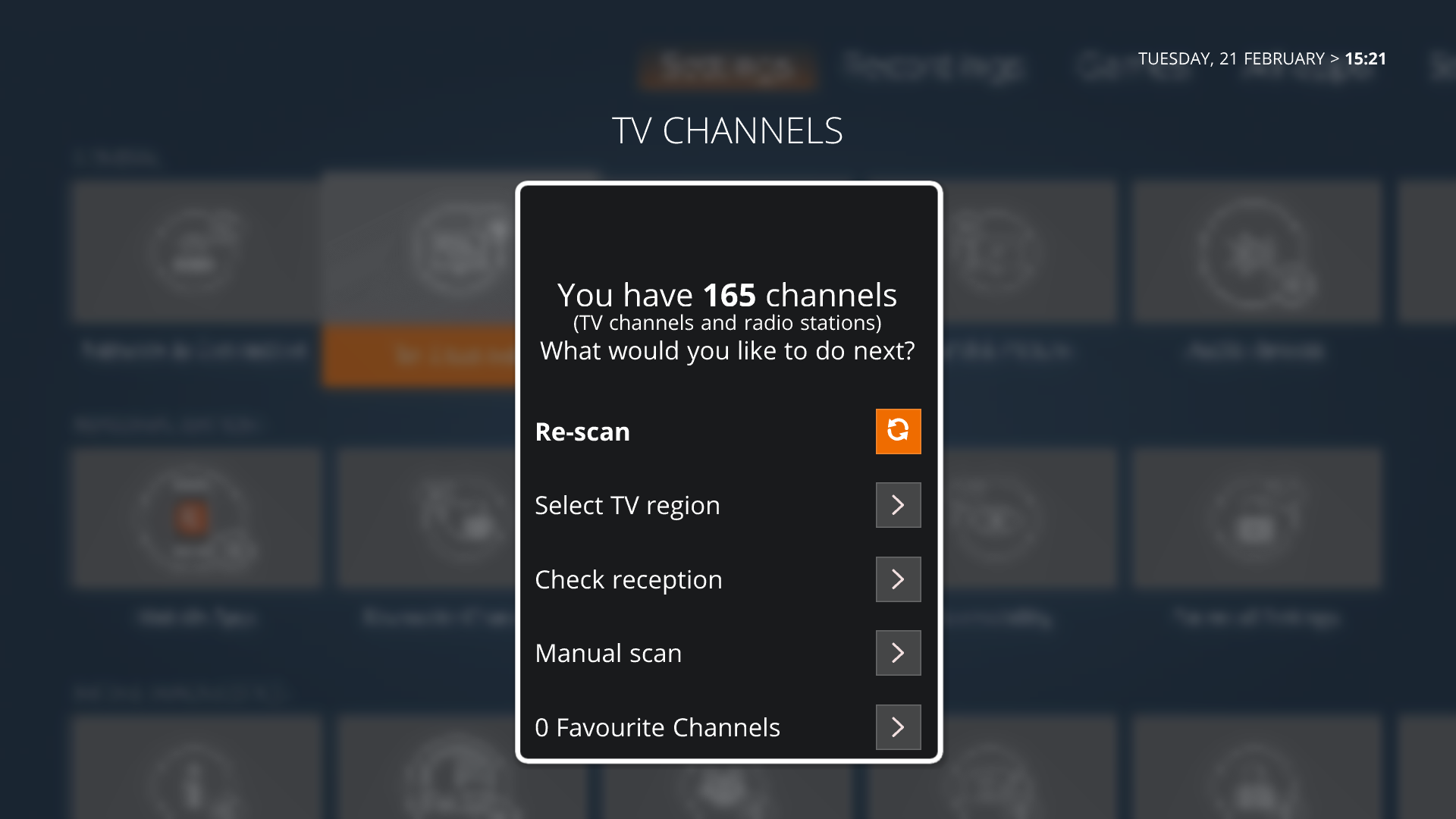 Please note that some Freeview channels are only available in certain areas.
Checking for Freeview Channels available in your area
You can check which channels are available in your area by accessing the following link:
Freeview Channel Checker | Freeview
Once there, simply enter your postcode and house number/house name, to find out the number of Freeview channels you can receive.