Picture-in-picture is available on both Android and iOS versions of the Netgem TV mobile app.
For iOS users, you can access the Picture-in-picture feature by carrying out the following steps:
1) Find the programme you would like to watch.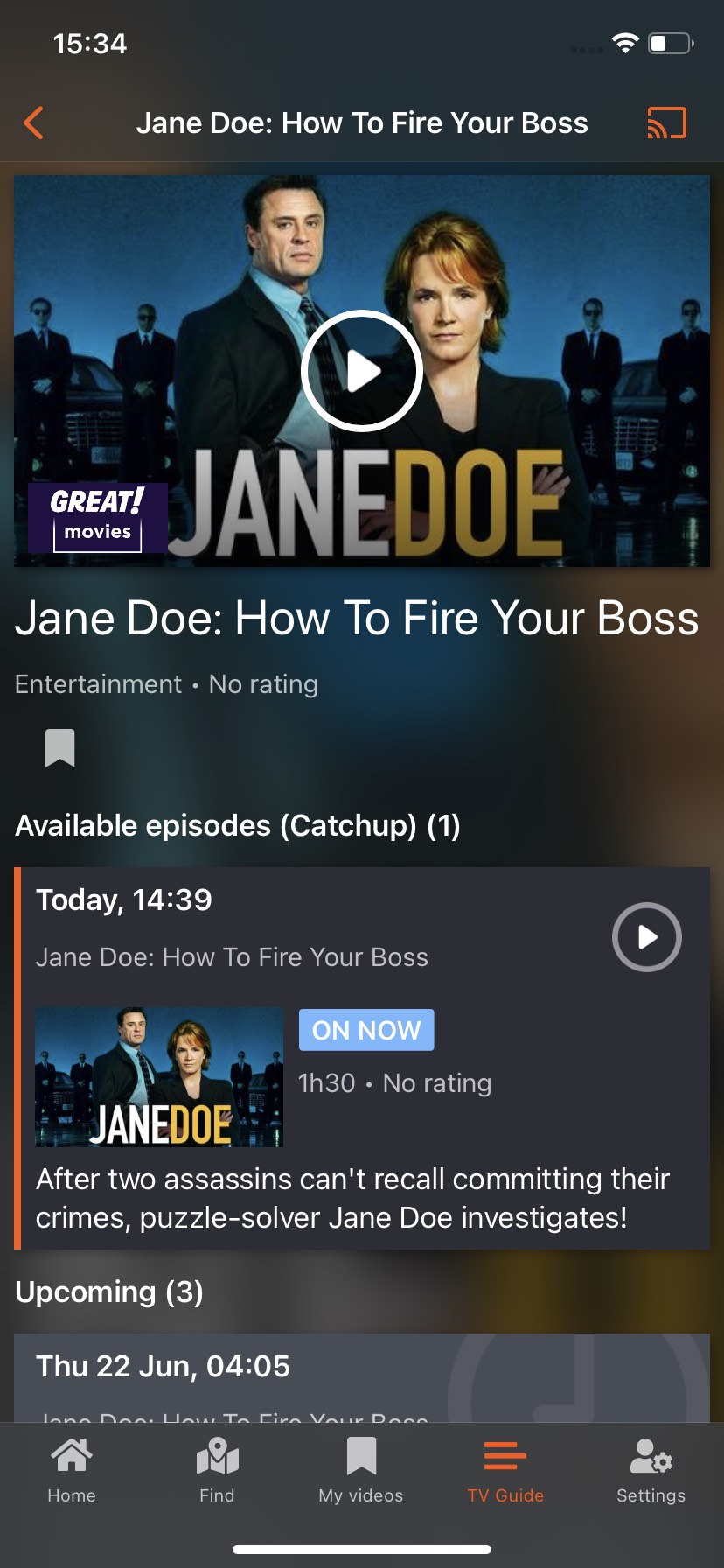 2. Play the programme for it to enter full screen mode.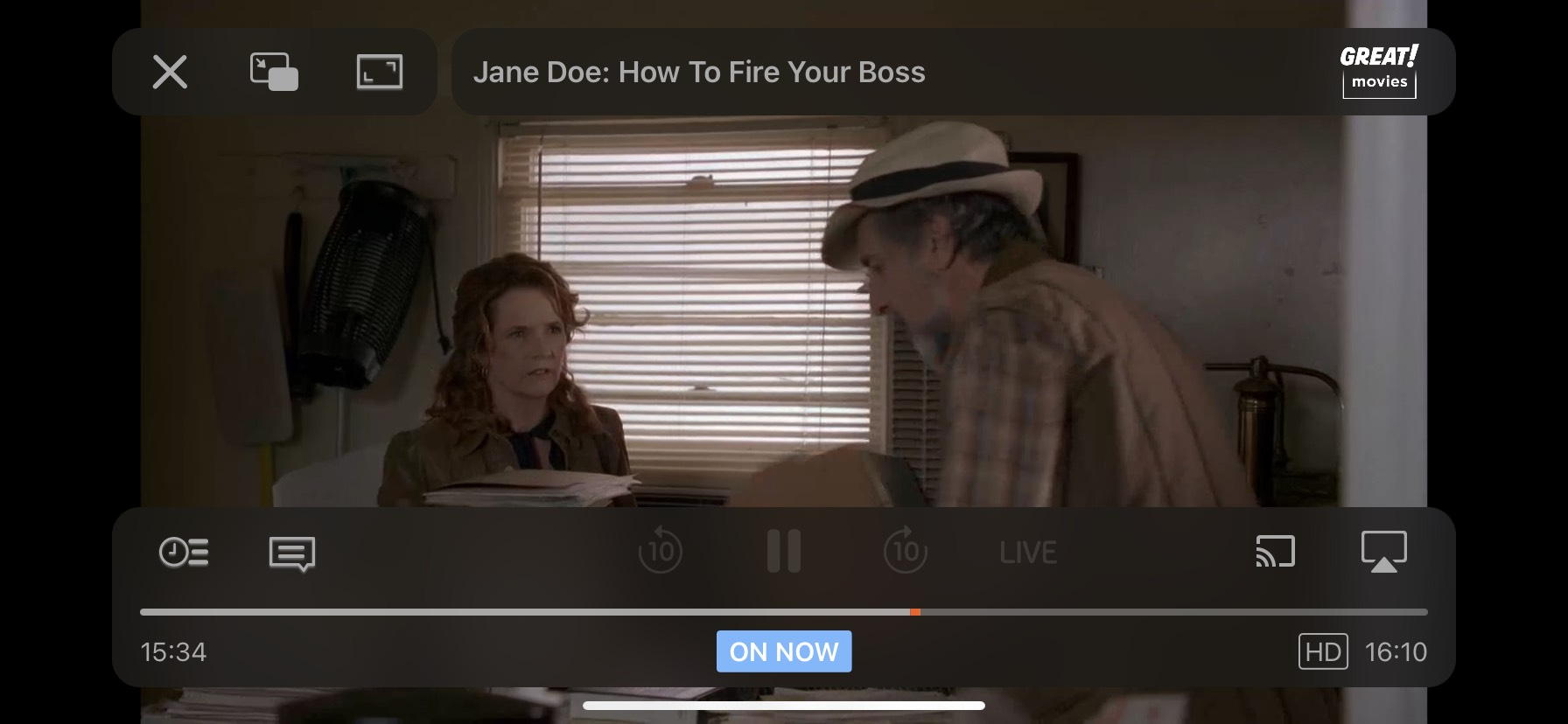 3) Tap the screen and select the 2nd icon from the top-left of the screen.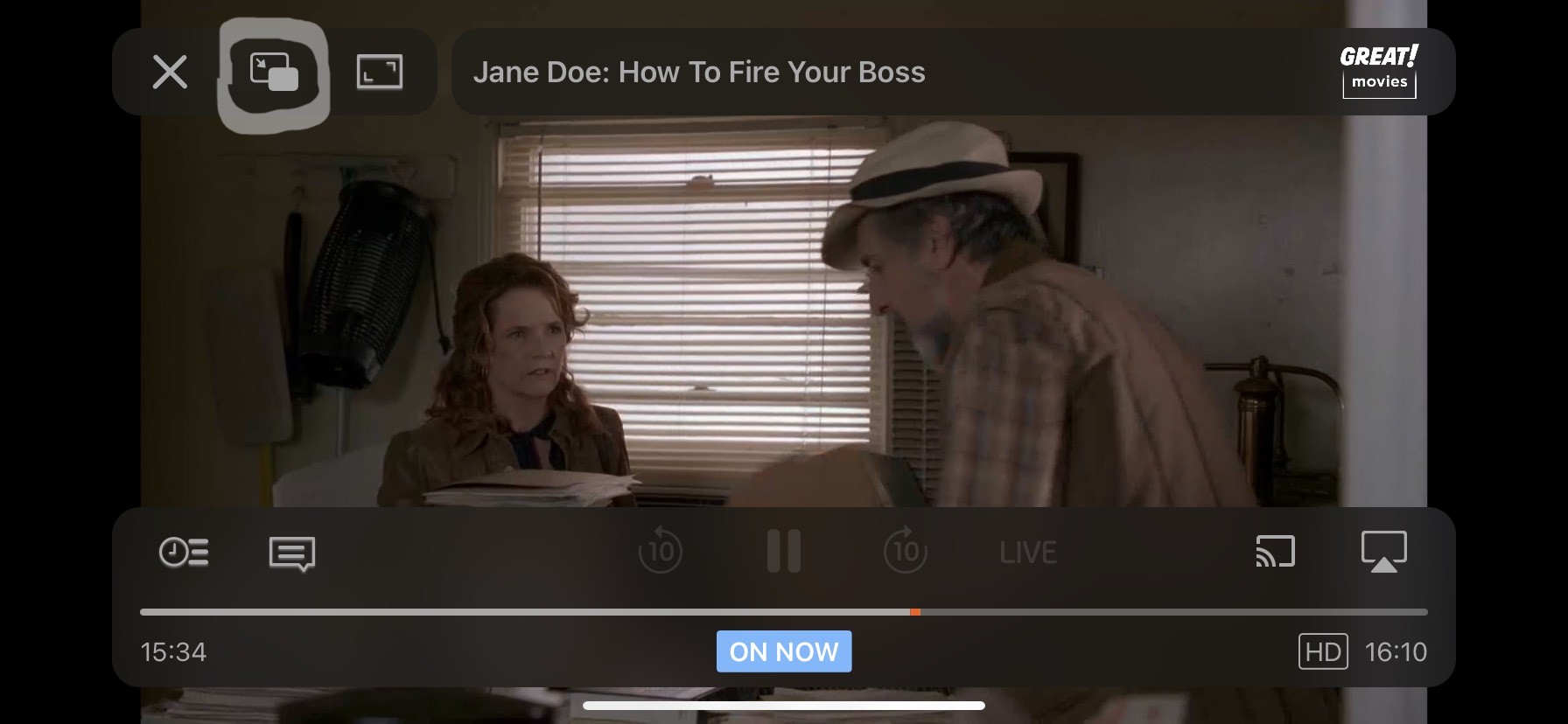 4) It will now exit full screen mode and minimize into a small window (Picture-in-picture). You can now carry out a different task whilst keeping the picture-in-picture open.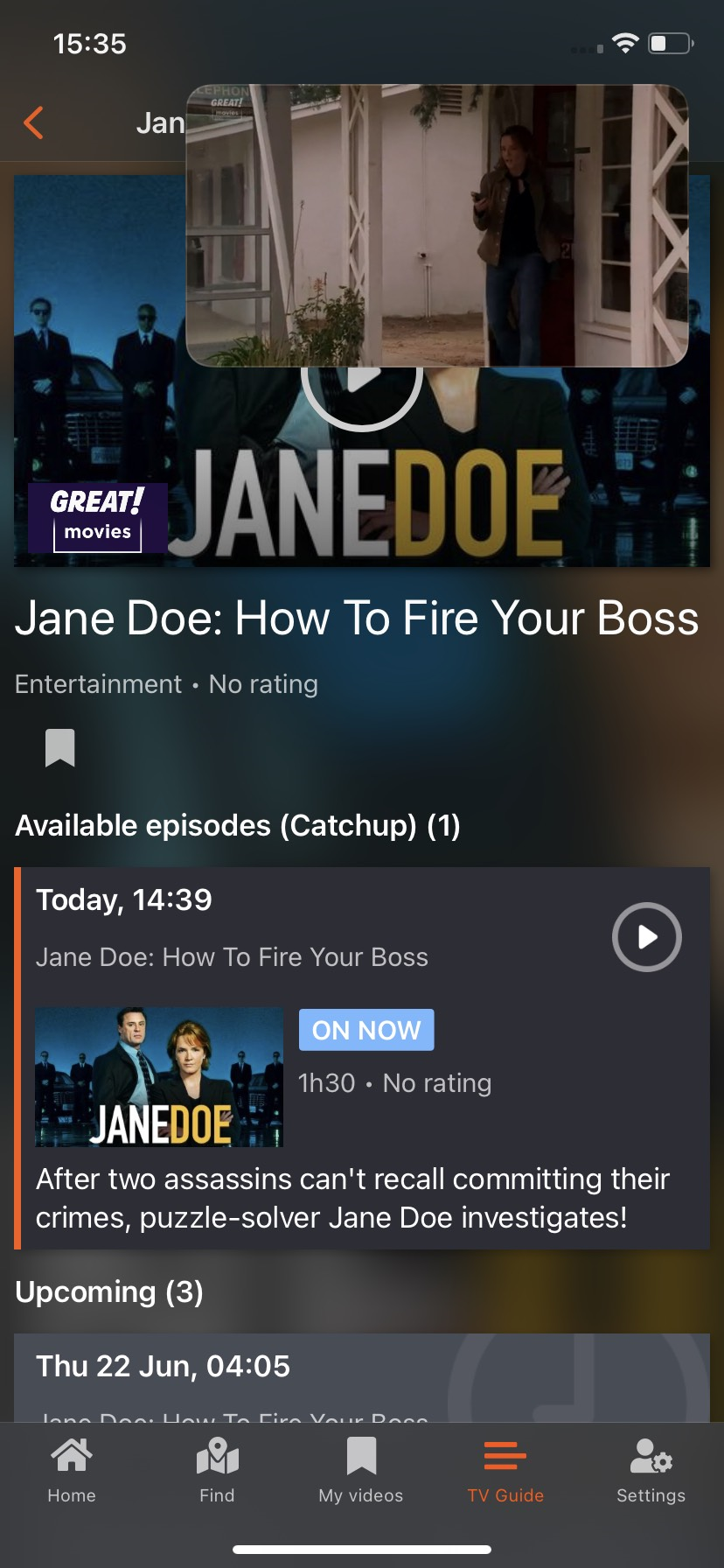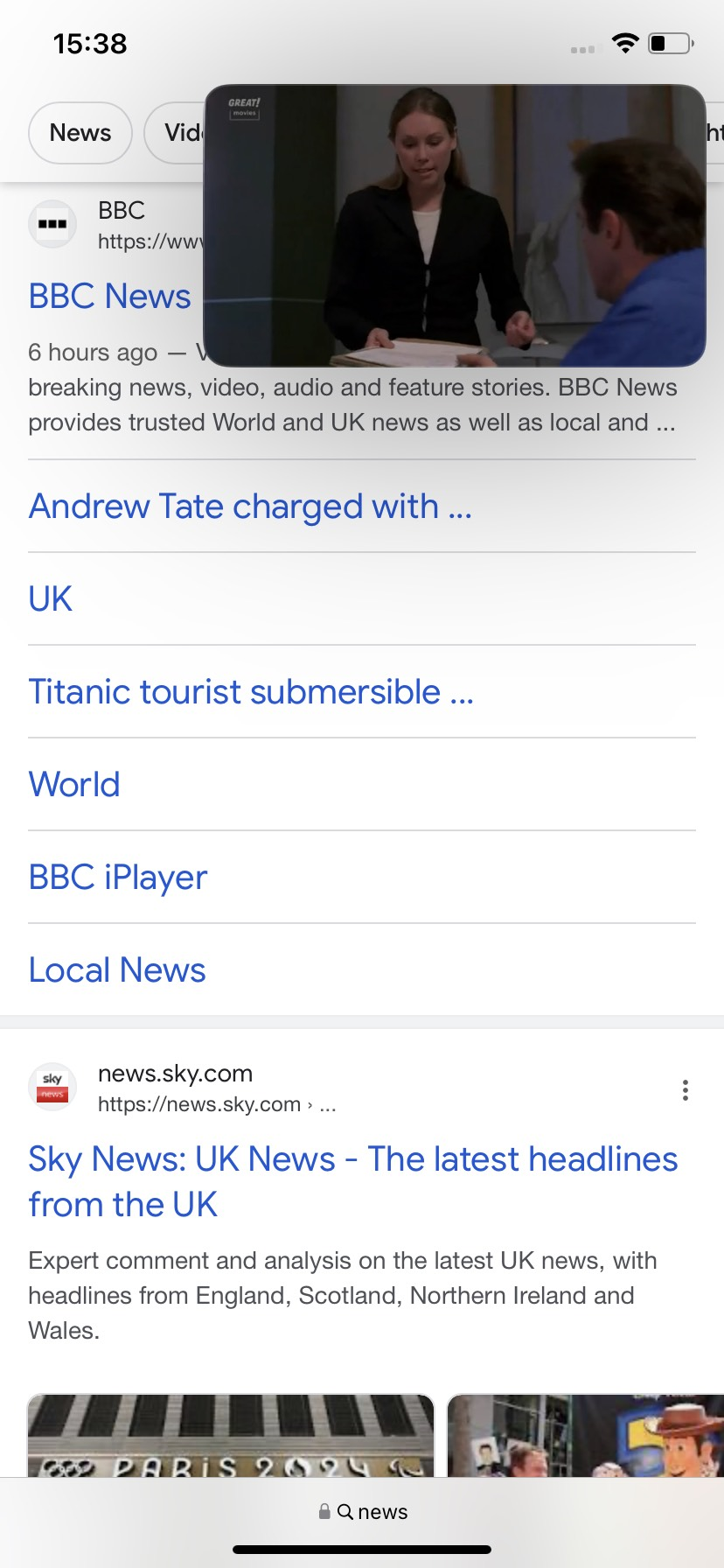 5) Alternatively, you can hide the picture-in-picture window by dragging it to the side of your screen. Tap it later on for it to display again.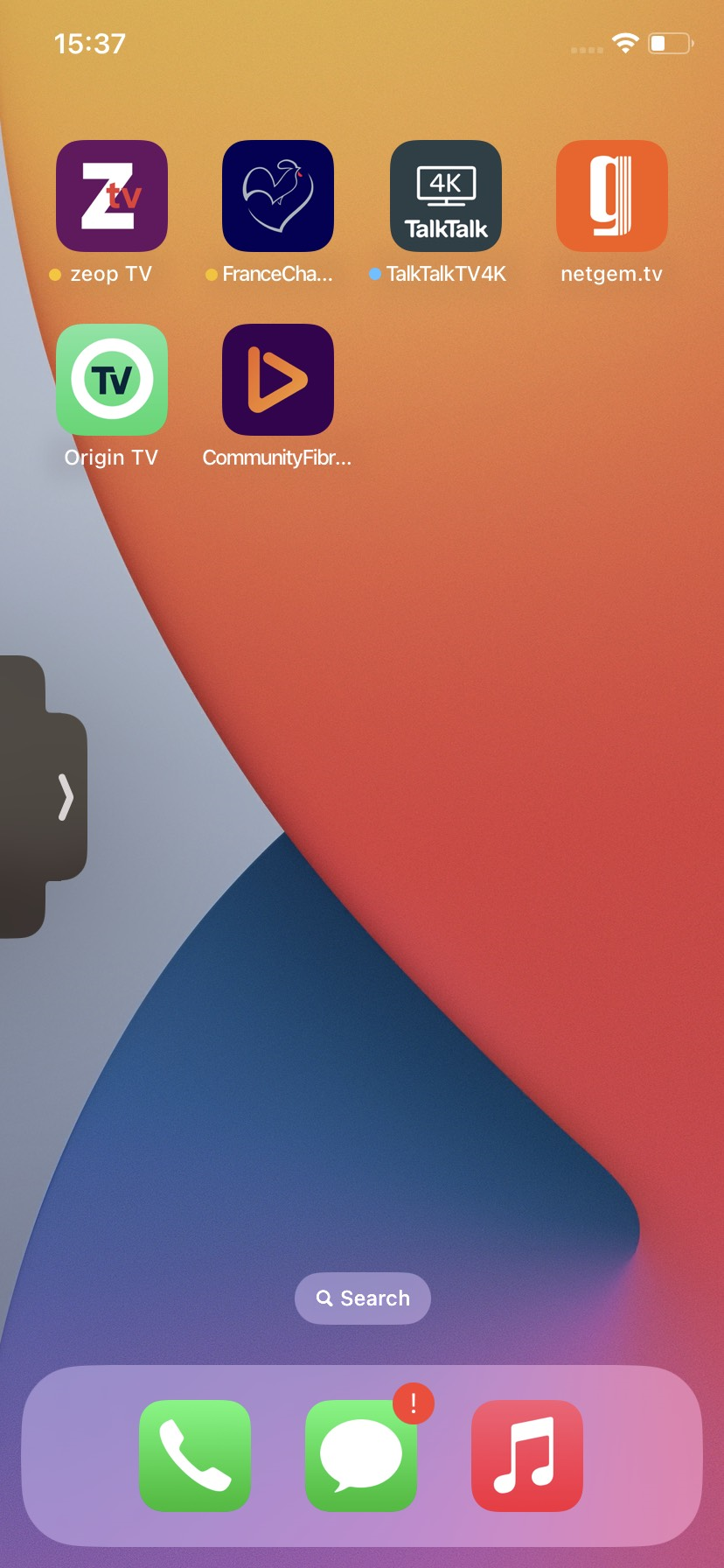 6) To close the picture-in-picture, simply tap it and press the "x" on the top-left corner.