You can set a reminder to appear on your TV screen for a live programme that will take place within the next 7 days.
To set the reminder, please follow the steps below:
1) Open the EPG by pressing the "Guide" or "TV-screen" looking key on your remote.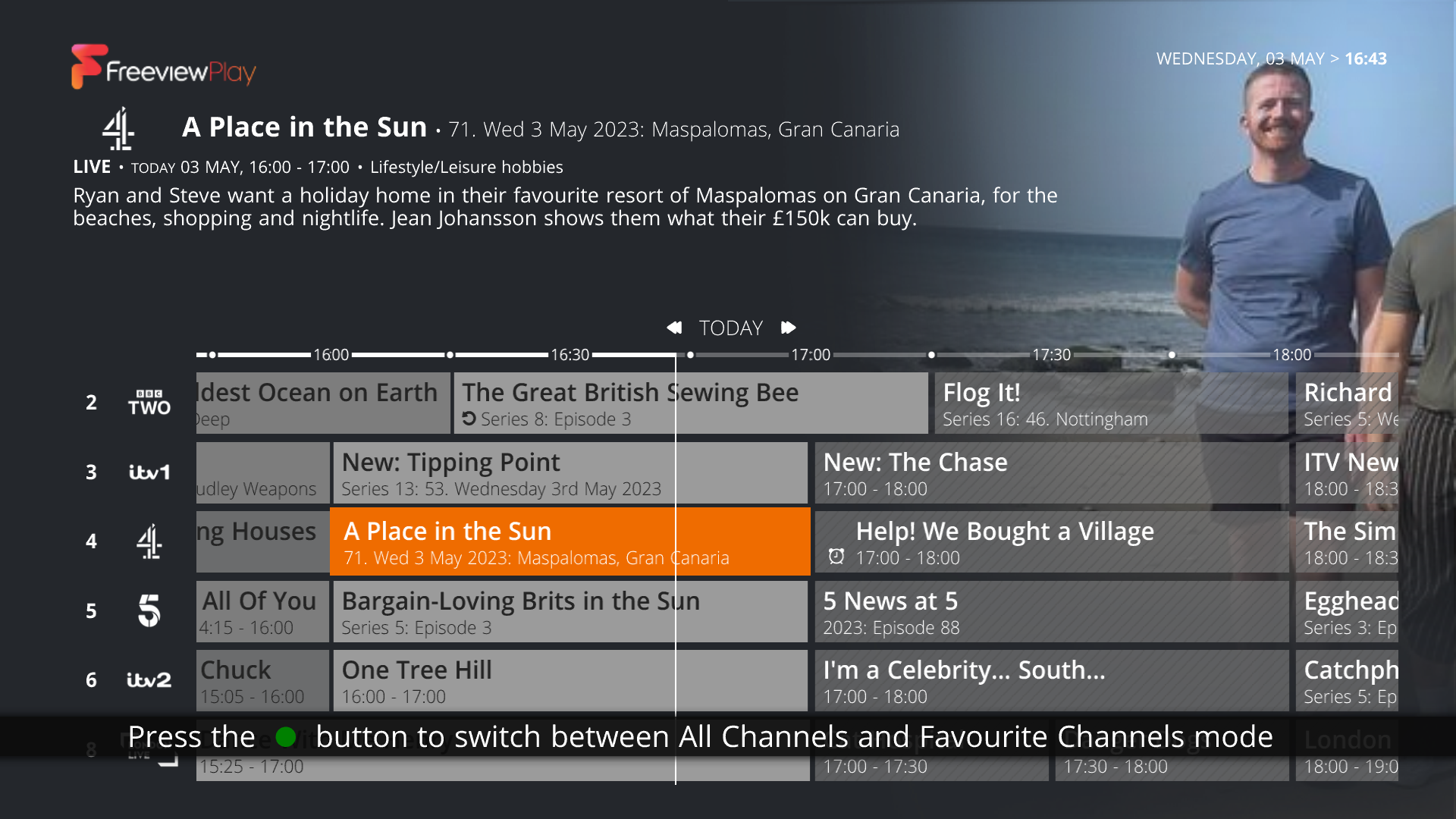 2) Go to the live programme you would like to set the reminder for and select it to display the "Reminder" option.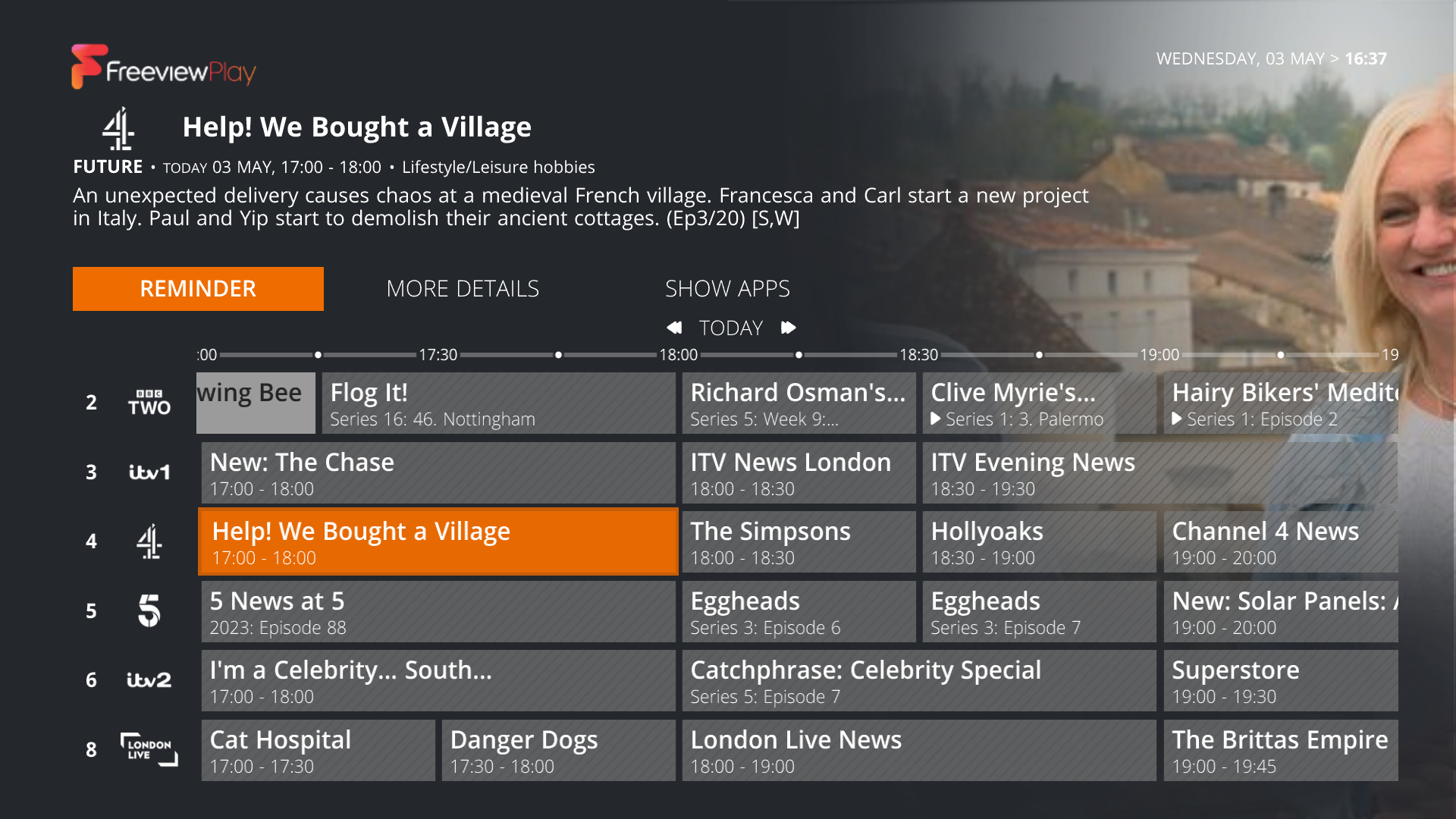 3) Select the "Reminder" option to set it in place.
4) When the programme is 2 minutes away from going live, the full-screen reminder will appear on your TV. You can either go to the channel where the programme is live, delay the reminder for another minute or cancel the reminder: