Before you start, you will need to mark channels as favourite by going to the "Settings" page and selecting "Favourite Channels". You can find instructions on how to access this here.
Now that you have your favourite channels, open your EPG by pressing the TV screen icon or Guide button, towards the top right of your remote.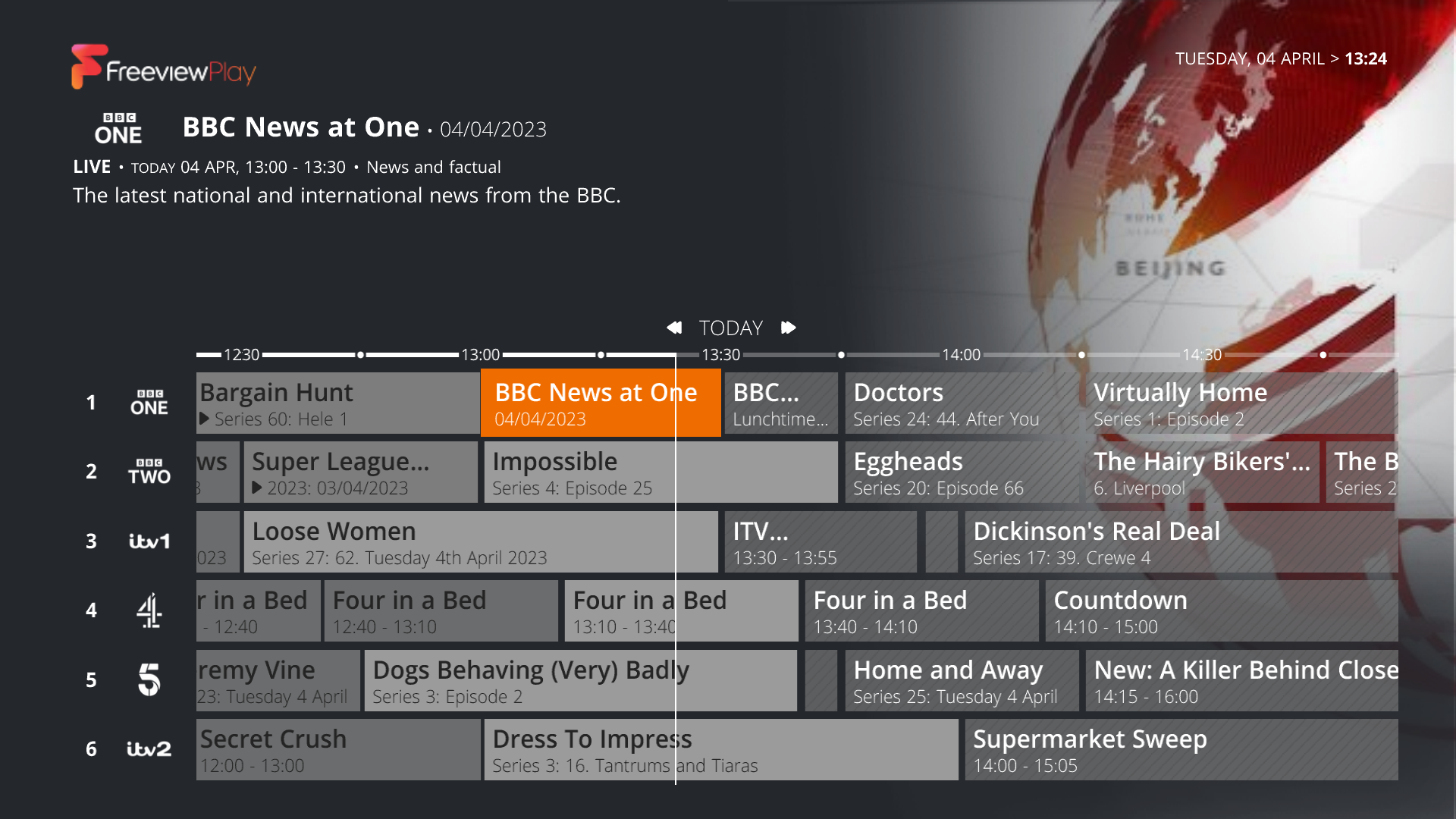 Press the green button on your remote control, to filter down your EPG to display only your favourite channels.